A business case is a financial document that can be used by companies to convince clients or investors of their product. Writing a good business case can make or break your project, so it's crucial to get this right. The most important document you'll ever write for any type of investment is one that explains why investing time and money on something makes sense – in other words: the benefits outweighing the costs!
A business case is necessary because it combines the proposal, outline, strategy, and marketing plan into one document and provides a comprehensive view of how the project will assist the firm. Stay tuned to know how to put together a business case.
Tips For Writing A Business Case
Following is the step-by-step guide for how to write a business case:
1. Executive Summary
The executive summary is the first section of a business case. It concisely conveys vital information about your project and communicates it all in one story to readers, so they know what you're doing right from start to finish!
2. Introduction
This section briefly explains what the entire business case is about. This section should not be very detailed just a brief paragraph consisting of precise details will work.
3. Problem Statement
This should be a short paragraph describing the issue. It should be linked to the company's strategy or goal to show how solving the problem is critical to the company's success.
4. Analysis
This section provides more detail about the root cause and urgency to resolve this issue. It should include any analysis you or others have conducted that led up until now, as well as concrete evidence (such as a number of people affected) aiding in understanding how costly it can potentially become if left unaddressed. It is relevant to mention anyone who has been involved in the work, either within or outside the company, at this point.
5. Other Elements (Cost, Risk, Timeline)
The advantages: why it would be a good idea to do it, including the extent to which it addresses the problem.
The costs, including the resources required. Figures and graphs are frequently useful here.
The typical time for the project, as well as the expected return on investment, with reasons.
The risks, both of doing it and of preventing effective execution.
6. Recommendation
Then, you should make a recommendation for the best option, taking into account the costs and benefits.
7. Explain Your Choose Option
At this stage, you may want to include a more extensive consideration of your chosen choice depending on the nature and preferences for business cases. You can also provide additional analysis in appendixes or submit subsequent reports that offer specific project details.
If you are a newbie in the business industry you might want to know some more interesting tips and tricks. Learn how to write off equipment for small businesses with Krdo TV.
Author Profile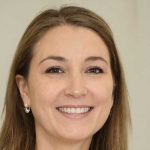 On the field most of the time, Danielle is the team's supergirl- getting all the latest business and financial news, as they happen.