Digital media trends are constantly changing, and so the marketing trends for digital platforms need to evolve alongside. While social media marketing is already popularly used, now niche communities are further pushing digital marketers to reconsider their marketing strategies. While it might seem like a good idea to immediately reach broad audiences, niche communities are presenting a more targeted marketing opportunity for businesses.
We talked to digital marketing experts on the importance of niche communities, and here are the ways niche communities are set to impact the future of social media marketing, according to them;
Jacob Villa is the Co-Founder and Marketing Director of School Authority, a site dedicated to matching students with their ideal college in the United States. According to him…
Niche communities make it easier for businesses and marketers to target their ideal clients on social media. Not all of these groups and pages will be receptive to ads and other marketing content, but being present in the few that are is certainly better than throwing a sponsored ad in the hope that the platform's algorithm will somehow make it visible to a prospective lead.
On the flip side, marketing in these niche communities will also require marketers to sharpen their content even more since they will be exposing it to a more discerning audience. Overall, it is a good platform for any business, no matter the size, to stand out and become known to a community that has already been pre-curated for them.
Ali Tarek is a Software Engineer who is also passionate about fishing. He is the Co-Founder and Chief Editor of Fishingcreative.com. According to him…
In my opinion, reach communities are going to greatly affect how social media marketing goes in the future. Paid ads won't be that important because you already have the targeted population crowded in one place. I will save you the time to create your own community and will save you the money to pay for ads to reach them.
Also, you will have the opportunity to gain some loyal readers to your site, customers of your service by providing some real value to these communities and gaining the required popularity.
Ellen Cole is the Founder of Little Seed Group, an award-winning Marketing, PR, and Social Media agency specializing in working with small businesses and charities. She is also a public speaker on dyslexia in the workplace and an advocate for accessible communications. According to her…
The rise of niche communities online is definitely changing the future of influencer marketing in particular. While traditionally, we might associate influencer marketing exclusively with macro-influencers who have followers in the 100Ks, micro and nano influencers are becoming increasingly desirable for social media partnerships.
Micro-influencers have 10K-100K followers, while nano influencers have less than 10K. While on paper, you might think that these sorts of influencer deals would be much less lucrative, micro-influencers tend to have higher engagement rates. This is because they have the capacity to interact with their followers on a more personal level.
Micro-influencers almost always belong to niche communities, hence their smaller following. Not only do micro-influencers secure better engagement, but working with them can help brands to sell more directly to their target audience.
Being endorsed by a micro-influencer who's an expert in your niche provides huge credibility to your brand, much more than you would gain from a macro influencer who doesn't have a special interest in your niche. For example, for a sustainable skincare brand, an endorsement from someone who knows the specifics of sustainability is more reassuring to an eco-conscious consumer than an endorsement from someone who doesn't make ethically-minded purchases.
Tim Clarke is the Director of Sales and Marketing at SEOBlog.com and has been in the digital marketing field for almost a decade. According to him…
Social media platforms are broad by nature. Online networks such as Facebook, Instagram, and Twitter cover everything, and they don't focus on one particular element in the social space. And that is the issue: we're now seeing a trend towards more niche opportunities offering a wealth of related information tailored to the audience's specific wants.
Although traditional platforms such as Facebook have personalization features to become more contextually relevant to its users, these attributes are not enough. Online users are looking for tools that will provide relevant content and experiences that are ready with just one click. It's time-consuming to filter through a pile of online content to look for things people are interested in, and that is when niche communities enter the picture.
Niche communities are filled with tremendous opportunities because they're built for specific, narrowed-down purposes, tailored to a particular market. It saves people time from an online world that's full of social noise and connects them with like-minded individuals bringing meaningful discussions and helpful responses.
Niche platforms are on the rise because they allow individuals to see the content they want and connect with people with similar interests.
The social media marketing path is clear: in a world of overwhelming ads and digital messaging, there's going to be a shift in focus through a niche-specific online community.
Niche communities give your audience the freedom and willingness to express what they feel towards your brand. I'd say that its significant impact has positively brimmed with opportunities that will rise on social media marketing in the future through getting more numbers of an audience without particular topics, interests, and goals.
People are shifting away from crowded online spaces and exploring more tailored experiences with the brands within niche communities. You will love how it gives your brand followers the privilege to show off what they are passionate about and unite with others who share the same passion. It is not just sharing knowledge and interest, but they also help build loyalty and encouragement with the brand.
Community niche concepts are now more personal, true to the brand, and have become safe places for people who really love to share their thoughts, feelings, and interests towards a brand.
With niche communities marketing, you are not just building a community for your brand; you are giving an audience an honor to express their thoughts and feelings. Unlike other types of social media marketing, this is a two-way relationship between your business and the audience that brings more authenticity and value to the brand.
Author Profile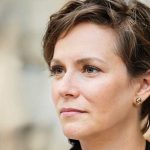 Formerly a senior accountant with a business degree, Linda now manages to generate story ideas; planning, assigning, and editing content for our website.