Whether you're a seasoned business person or a budding entrepreneur, it's only a matter of time before you start turning your attention to other areas of business. There are countless avenues that your interest in business can take you down, from arts, recreation and entertainment businesses to health care and social health companies – the opportunities are endless. One of the most booming industries in the business world is the food and beverage industry, which has an average turnover of more than $105bn and continues to rise each passing year.
It's hard as an entrepreneur to look at these impressive statistics and not be convinced, even slightly, to venture into this leading industry. Entering this industry can be highly lucrative for successful individuals, regardless of whether you're interested in opening a small restaurant, a café or a start-up/pop-up restaurant.
However, getting started in the food industry can present a challenge for newcomers and seasoned restaurant owners alike and becoming successful within this area of business is no easy feat. Many steps are involved in the preparation of entering the food industry, from assessing your finances to identifying a gap in the market or how an already existing niche could be done better. Here are some start-up suggestions to help get you started.
Ghost Kitchen
Once you've banished the thoughts of haunted mansions and ghosts from your mind, considering a start-up ghost kitchen business is a perfect gateway into the catering world for first-time restaurant owners or entrepreneurs. You may be thinking; What is a ghost kitchen? A ghost kitchen, also known as a cloud kitchen, shadow kitchen or commissary kitchen, is a food preparation organization that produces food for delivery only and doesn't physically seat patrons. Due to their versatility, ghost kitchens may differ from one business to another and offer services that others don't.
Some shadow kitchens offer takeout services for their customers, collected in-person or through food delivery applications. Depending on the premises they occupy, they may also provide drive-through facilities, or they can be run from an individual's home kitchen and operate under multiple brand names or a singular brand. Since the latter environment is readily available for newcomers to the restaurant industry, ghost kitchens present an attractive opportunity for budding entrepreneurs since they do not require a vast initial investment and give individuals the creative freedom to experiment with different cuisines.
Not to mention facilities like these can reduce the expenses of other elements that come with the costs of opening a traditional restaurant, such as hiring front of house staff, the cost of renting a space and many more. If this kind of opportunity is attractive to you and you'd like to learn more about ghost kitchens, consider perusing Yelp's website for some more information. Aimed at budding and seasoned restaurateurs, their website is full of helpful resources, online services, and articles on various restaurant-based topics to assist you with your start-up plans.
Mobile Catering
Another start-up idea for budding restaurateurs is mobile catering, which has recently grown in popularity under the name of 'street food.' Mobile catering allows vendors to serve ready-to-eat food that is typically more cost-effective than restaurant meals, which many of the population rely on for a quick source of nutrition while going about their daily lives. Much like ghost kitchens, mobile catering provides you with the creative freedom to experiment, as you can easily re-brand your mobile catering service time and time again to match the latest food trends or provide throwbacks to nostalgic foods.
Mobile catering is a desirable option for budding entrepreneurs in the food industry because start-up costs are lower than in traditional restaurants since your initial investment will be purchasing the vehicle you intend to retail your products from. Depending on the vehicle's state at the time of purchase, your main expense will be revamping the vehicle and ensuring that it is suitable for the retail of consumable items. Not only does mobile catering boast low investment costs, but it also brags low operating costs and providing that you own the vehicle outright also eliminates the cost of renting out an ample, open restaurant space.
Unlike a ghost kitchen, owning a mobile catering service will give you experience within the food industry, which is especially useful if you're interested in opening a fully-fledged restaurant further down the line. Although you're operating out of much smaller premises, with a limited menu, you'll still be interacting with customers and having to multitask during busy periods, which will give you the experience needed to manage a proper restaurant successfully.
Fast Food Restaurant
Another way for budding entrepreneurs to enter the food industry is by opening a fast-food restaurant. Due to the massive success of fast-food restaurants and the sheer demand for them, it's imperative that you're able to identify a gap in the fast-food market that your restaurant could fill or find a way to provide an existing service but better. Not to mention you'll also have to compete alongside established, well-known fast-food brands – so a good concept is vital for your fast-food business to succeed.
Fast-food restaurants, also known as quick-service restaurants or fast-casual restaurants, are tremendously successful amongst individuals looking to branch out into the food and beverage industry. This is since the type of food served is widely popular and cost-effective, which appeals to a wide range of consumers. In fact, in the US alone, it is estimated that around 44% of meals purchased outside of our homes come in the form of fast-food items such as burgers, kebabs, curries and fried chicken.
Fast-food restaurants boast a low start-up fee like a mobile catering vehicle. Your main costs will stem from purchasing ingredients, hiring members of staff, and the operating costs of the premises themselves, plus any leasing expenses if you don't own the building outright. However, providing that you're equipped with a good business concept or strategy, operating and managing a fast-food restaurant will still have challenges.
Many suffer due to ill-preparation or simply not being able to compete with the more prominent, high-street brands or other QSR's that provide similar food at lower prices. Avoid failure by conducting internet research, completing marketing and preparing yourself for your next business venture.
Author Profile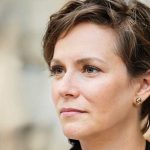 Formerly a senior accountant with a business degree, Linda now manages to generate story ideas; planning, assigning, and editing content for our website.