If you are looking for a cost-effective, high-result advertising strategy, promotional gear would be the way to go. There is a wide range of products that you can personalise in different ways to connect with your target audience.
Whether you want to introduce a sales line, advertise an upcoming event or show your appreciation towards customers, you can customise products to suit these varying needs.
The article will take you through reasons why promotional items from providers like Custom Gear should be a part of your branding effort.
How Does Personalised Promotional Gear Benefit Your Brand?
Brand Awareness
Research shows that over 90% of large organisations use promotional products for increasing brand awareness. The reason for this high percentage is the effectiveness of the products. Depending on the product you invest in, your brand can reach a wider audience base.
For example, you give out bags, clothing or sports and outdoor-related products. When people use these products when going out to the beach, park or the mall, you get to tap into an audience base that was not even present at your event.
Brand Recall
The example mentioned above works because 88% of recipients remember the advertiser's name used on the promotional product. And 85% of them engage in business with the brand. Even if they are not the recipient, seeing your logo or tagline will engage their senses and aid in brand recall in the future.
People like receiving promotional products. Moreover, 58% of them will keep the product anywhere from one to four years. Thus products from Custom Gear are a cost-efficient investment that provides results well in the long run.
Employee or Customer Appreciation
You can use personalised products to show your appreciation towards your hard-working employees. You can give them away as a special incentive or use them as prizes at corporate gatherings. For example, you can award the winner with a personalised golf ball set at your company's golf retreat.
Similarly, you can give out promotional products to customers who participate in events you organise. This could be trivia games, social media tasks, or the release of a new line. These events and personalised products can help improve customer engagement and create a positive impression of the brand.
Create a Memorable Brand Experience
Customers today have various options to choose from when it comes to buying a product or service. As a result, they expect brands to step up and provide a complete shopping experience and not just simple transactions.
You need to engage with your intended audience on a personal level. Show them that you care about customer expectations and are willing to go the extra mile as a brand. Personalised promotional products help you achieve this objective.
Promotional products have been used for ages. They continue to be a top strategy on every marketer's list because of the simple reason – they work. As a brand, you can utilise personalised gear to add in your logo, tagline, event or any other text or image of your choice. Promotional products help create brand awareness and recall and also prompt customer action. Explore the range to find the right fit for your brand.
Author Profile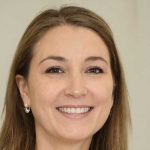 On the field most of the time, Danielle is the team's supergirl- getting all the latest business and financial news, as they happen.