Seattle is one of the cities in the United States popular for innovations and counts among the most energetic places. Whether it is an urban adventure that you seek or plan to make a romantic getaway, Seattle has much to offer. With various breath-taking spots in and around Seattle, you can easily Celebrate your love or honeymoon on an exciting, adventurous vacation. here. If you're looking to add places to your itinerary for your romantic vacation in Seattle, here's what you can do in the city as a couple.
Sunrise at the Louisa Boren
Louisa Boren Park is a good place to start your day at. Located in Capitol Hill, you will easily find the space to park your car. While it takes a hike to reach the spot that gives you a spectacular view of the sunrise, it can completely change how you feel for the rest of the day. Add a blanket, sandwiches, and a thermos with coffee to your trek and time at the Louisa Boren Park, and you're about to have the best morning of your life, sipping coffee with your loved one while soaking in the beautiful sunrise and the mighty Cascade Mountain Range.
Waterfall Garden Park
While the Waterfall Garden Park is for anyone who has a love for streaming waterfalls, what truly makes it an amazing spot for couples is how serene and secluded it is despite being located in the city. And if you're visiting the Waterfall Garden Park around brunch time, you can pick sandwiches from Salumi, one of the most popular sandwich shops on the Pioneer Square in Seattle that's quite close to the Waterfall Garden Park. You can find yourself on a bench and enjoy your sandwich as you spend some peaceful time with your significant other.
Alki Beach
Alki beach makes for an amazing afternoon place for couples, and you can also go for a boat ride from Downtown Seattle to West Seattle. While the boat ride costs $4.75 per person one way, you can spend any amount of time at the beach for free. You and your partner can easily spend hours lying on the beach, having a good conversation while relaxing after your lunch. And if you'd rather want your afternoon to be a little active, you can go cycling, kayaking, or playing volleyball at the Alki beach.
Sunset at the Golden Gardens Park
Spread across a large area, the Golden Gardens Park is a little bit of everything. With hiking trails, playgrounds, wetlands, and beautiful waters, there's no limit to what you can do at the park. It even presents spots that are ideal for fishing, and if you'd rather sit and enjoy the spectacular view, there are benches in the park, or you can also bring your picnic mat and build a fire and get cozy.
Discovery Beach Park
Another flawless destination to be at to catch the sunset, the Discovery Beach Park is a sandy beach with various walking trails. If you're on the lookout for some tranquillity in a city that is full of life, the beach gives you exactly that. It is located in the Magnolia neighborhood and you can lounge here or have your evening walk with your loved one. South Beach trail, one of the walking trails on the Discovery Beach Park that is about 2 miles takes you to a lighthouse that completes the beach view. Just make sure that you leave the beach before it is dark and wear appropriate footwear as the trails can be steep.
The Seattle Space Needle
Seattle is known for the iconic Space Needle, and if you're in the city, you wouldn't want to miss out on it. It is best to get on top of the Space Needle at night time when the sky is dark and the city lights up. The view is truly magnificent with the twinkling city lights, capturing the essence of Seattle, the city that is full of life. You can also plan your dinner at the Space Needle's SkyCity restaurant and make a reservation so that you have access to the observation deck that is open through the night.
While visiting these beautiful places is one way to make your honeymoon or romantic trip a memorable one, make sure that you book your room at a hotel that is just as romantic, to complete your trip. Whether it is gardens or luxury hotels, Seattle is a city that gives you plenty of options.
Author Profile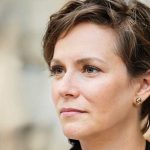 Formerly a senior accountant with a business degree, Linda now manages to generate story ideas; planning, assigning, and editing content for our website.