In the past, lots of people had to use their savings to pay for a new home. The availability of capital was not as profound as it is today, where those who want to buy a home have lots of options including loans and mortgages. Mortgages are well understood by many people, but a sizable number of people do not know what to look for when taking out a home loan. This article will focus on key considerations for those thinking of taking this route to home ownership.
Eligibility
It is very important to get in touch with a financial institution or lender to find out their eligibility criteria. By doing this, you will be directed towards a loan that is better suited for your needs.
Additionally, the lender will take a lot into consideration and advise you on the most affordable loan for you under the current circumstances. Before you apply for the loan, you should also check your credit score. Your credit score will not only determine how much you can borrow but also your interest rate. Many banks and lenders consider those that have a lower credit score as people who might be under some financial pressure, which means they might not be able to repay the loan once it is given to them.
Loan Amount
It is never a good idea to borrow more than you need and more than you can afford to pay. This is why it is so important to think about how much you would like to borrow before you do so. Start by looking at the house you want to buy and think about whether you could manage with a smaller or cheaper house.
Next, look at how much money you already have. It would be better to offset some of the asking price using some of the money you already have and then pay for the rest using a loan. This ensures that you only borrow the money you absolutely need and lower your borrowed amount and interest rate at the same time.
Type of Home Loan
The type of home loan you get can make a huge difference in your ability to repay the loan. The types of loans every homeowner should know about are fixed-rate loans and floating or variable rate loans. For fixed-rate loans, the interest rate is fixed and will remain the same throughout the loan's term. Because of this fixed interest rate, any fluctuations in the financial markets will have no effect on how much interest you pay. This makes it very easy to finance and budget for the loan.
For variable or floating interest rate loans, the interest rate varies according to prevailing market conditions. This means your monthly repayments will vary as well. The good news is that you can benefit greatly from market fluctuations During periods of robust growth, interest rates can fall, and you end up paying less interest.
For most people, a fixed loan is the better option. However, if the market outlook is great, then a variable or floating interest loan would be best for you, but this may vary according to the country where you are looking at purchasing a property.
The good news is that if you are looking to buy a home in Singapore, whether you are relocating for work or are looking for a new environment to raise a family, you get the option of choosing between a fixed and a floating home loan.
DBS, for example, offers you the option of choosing between a fixed and floating DBS housing loan. DBS has a wide range of housing loans including fixed mortgage, bridging, and floating rate mortgage loans. You can compare all of these loans on PropertyGuru, a platform that gives you access to all the information you need to get the home of your dreams in Singapore. You can find several types of properties for sale or rent on their website and be able to talk to an agent about the property or housing loan that is right for you.
The Lender
It is important to understand that even though two lenders might give you the same loan amount at the same interest rate, these loans and the lenders behind them are never equal. This is because of the terms and conditions applied to the loans.
For example, some lenders will give you a sizable grace period if you default on your loan before they come knocking on your door. Others will start this process as soon as you are a few days behind your payments. It is important to do your research and find out if there are any terms and conditions you should know about.
Lastly, check how they treat their customers. You do not want to borrow from a lender who is never available whenever you need them.
Taking a home loan is a big decision, and this is why it's important to think about it very carefully before you take any steps. Consider the loan's purpose, the amount, and the lender carefully to ensure you get the right loan for your new home.
Author Profile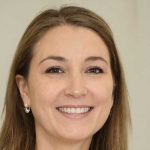 On the field most of the time, Danielle is the team's supergirl- getting all the latest business and financial news, as they happen.