Tracking income and spending, collecting payroll, and potentially filing tax returns for company clients are all part of a bookkeeping service. Bookkeeping is an excellent home-based profession that can be started with little money. Individuals who work as bookkeepers maintain a company's financial data. Companies would be unaware of their current financial situation and internal transactions if bookkeepers were not there. Let's look at how to start your own bookkeeping business from home.
Steps To Follow To Start Book Keeping From Home
Given below are the guidelines for starting a bookkeeping business from home:
1. Pick Your Market And Niche
After all, every firm has to track and maximize its finances, so a bookkeeper's profession is suitable for a wide range of businesses. However, you may want to specialize in a specific industry to assist market your company and set it apart from the competition. You should also conduct market research to assist you in determining your specialization.
2. Design Your Business Model
It's critical to understand why you want to be a bookkeeper and why you want to work for a small business. Your business model will be built on this foundation. Consider the following questions: Who do I wish to be of service to?, What solutions do I intend to offer? And What method will I use to distribute these solutions?
When you start planning, knowing where you want to end up is helpful. It will determine how you conduct business, whether or not you want to recruit anyone, the types of clients you want to work with, and how aggressively you will pursue new business.
3. Insurance
Obtaining Professional Indemnity Insurance (PII) provides professional bookkeepers with a "safety net" in the event when errors occur. This insurance protects bookkeepers from losses incurred by their clients or other third parties as a result of the bookkeeper's negligence, mistakes, error, or failure.
4. Choose A Software
The cornerstone of your business will be your bookkeeping software. You have a lot of choices when it comes to the best bookkeeping software, so do your research. If you're overwhelmed or just want to go with the crowd, QuickBooks Online is a great option.
5. Target Audience
Do you wish to work with real estate or construction firms? You can target your marketing to a certain audience if you specialize in a particular industry. You may put together specialized solutions for your ideal client once you know who they are. Combine essential services into packages and give them to your client so that they can choose the amount of service they require. Then you can collaborate to tailor the package to their specific requirements.
6. Build A Digital Presence
The majority of businesses will look for a bookkeeper online, but even if you plan to attend networking events and create a referral network, the individuals you meet will expect to learn more about you online, so a website is essential.
If you can not afford to leave home then why not work from home. KrdoTv has got 9 profitable WFH ideas that might be a perfect catch for you. So what are you waiting for head over to our site and check it out!
Author Profile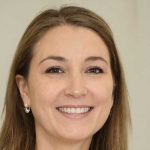 On the field most of the time, Danielle is the team's supergirl- getting all the latest business and financial news, as they happen.