A world without changes is like time stopped, and you accomplish nothing. Humans are meant to evolve with such changes. At times like this modification of working, the system needs to be enhanced, leaving space to boost the business. A dilemma like a pandemic exists to make things tough for one. Everything a person yearns for is a warm house or a place to invest. To whom will they reach out? You? Your agency or agents? All you have to do is make sure that you are visible to them, and to ensure your existence, there are new ways to stand out from the rest. With the developing technological era, things are not as tough as thought; indeed, it's the best option one can think of. Business like real estate is not like any other business. It requires a lot of chores to be done. Luck? Nope, the right techniques can increase the number of people involved in your industry. If you are wondering how to sustain a proper phase of marketing or how you can make an adequate gain with the help of technology, then you are at the very right place. Let's see the ten most magical and powerful marketing ideas that you must know.
Set up a website
A major turn-off is when someone recommends something to you, and you cannot reach that person. Either people will give up on you or find a replacement in situations. Moments like this create a negative impact on your business. It makes people think that you are less reliable. There won't be any thread that will connect the buyers with you or the agency. It's not just enough to invest in advertising; if you haven't created your identity for a website, all your efforts are equal to waste. Setting up your real estate industry's website is a need of the moment. It's as crucial as an advertisement. Having a website itself creates an impression of being excellent and trustworthy. It will create a good impression, and also people will be able to reach you.
Upload good content
What is a website without content containing information about the estates and the agents? People traditionally surf the entire website before contacting the agents. For them reading about things and people is what matters the most. Convenience them through your amazing content and impressive layouts. Don't leave the chance of capturing the eyes of those who especially knocked on the door of your website. This idea can be a huge success if done correctly. Know that the words, pictures, and videos, have the power to hold on to the customers, making them stay and get what you have to offer.
Advertising
No one will know. If you haven't told anyone what you are offering or there's a good place that is too good, and pricing is reasonable, people won't know that you have so many options and places to show and offer. So advertisement does play a role when promoting is concerned.
Marketing through videos
Something that never is going to be out of the trend. 70% of people who use gadgets prefer ads through video rather than newspapers, messages, and tons of emails. So the best strategy to grow is through real estate video marketing, which engages people and gives a brief insight. The 360° feature will help the buyer see the location virtually. It also makes work easier. You don't have to run from one place to another. All you have to do is show them different options from your collection.
Top the SEO
Great way to reach the maximum number of people. Ranking SEO will help you be the first to appear when typed words are related to your business. This can be achieved by video advertisement because google is in love with videos, and it's your time to fall. It will improve the ranking and reach out to those searching for real estate agents. So what are you waiting for to create real estate videos and boost your industry.
Take advantage of Instagram
Users here are the largest group who consumes more video content. This is also a platform where there are high chances that one interested in your business will look into your website more; your real estate video marketing strategy will benefit you. The algorithm will keep things in check and help views and visits.
Other social media benefits
People are on Instagram that does not mean they are not in others. It's your responsibility to see that your real estate videos are reaching the maximum number of people out there, and you are trying every way to reach them. It is known as a positive attribute towards the development of the agency.
Influence through influencers
"Influencers" is the word that means the one who influences others and at a level can also lure you into buying or visiting things, websites, and places if they recommend. Get them onboard. The results will be shocking and crazy. The amount of power of influencers will leave you speechless.
Quality is primary
The points above have given insight into the content creation and real estate videos for marketing, but at the same time, you should not neglect quality. Quality plays an essential role when the promotion is concerned; thus, you maintain a good quality of everything in real estate, and the rest will fall in their right places.
Set your target
People who are mostly interested in owning a house are around 25-65 years of age, and they are not the ones who will not get convinced easily. They want the best, so they keep getting confused about things; therefore, you should answer all their questions and be humble towards them. If you target them, it is also your responsibility to show them what they are looking for. Satisfying their needs for real estate should be your prime commitment.
Final thoughts
The real estate business is not as effortless as people say. It takes much effort to get things done. Lots of hard work should be dedicated to accomplishing success. The above 10 ideas are to help you to boost your industry. Working well on them will help reach people from out of the box; that's the power of the internet and technology. Social media handles will let you work on them without any issues to put to good use. Making the best use of these can scale the profit graph to make your dream come true of achieving the heights. Simple, effective, and profitable ideas to increase and strengthen the business.
_________________________________________________________
Author Profile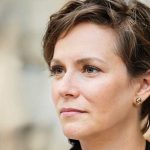 Formerly a senior accountant with a business degree, Linda now manages to generate story ideas; planning, assigning, and editing content for our website.