[ad_1]

The internet is heated over a troubling video showing two Black boys being assaulted while enjoying the amenities of a South African resort, though justice is already being carried out.
White Adults Cause A Frightening Altercation
The incident went down on Christmas Day at Maselspoort Resort & Conference Center, located near Bloemfontein in the country's Free State province.
While two Black teens were enjoying the pool area, they were confronted by two grown men, who seemingly tried to kick them out.
A scuffle soon broke out. Others soon crowded around, though—rather than the matter being pacified—things only escalated. From attempted choking to pulling hair, shoving, and trying to hold one of the boys underwater, the unacceptable situation showed the boys being put through the wringer as they tried to defend themselves.
The video was uploaded to social media by the boys' sister, who goes by @Tumii_Frost on Twitter. She also sure to note that the teens were "attacked by these grown men because they are apparently not allowed in the pool as it's reserved for the 'white people' here."
You can view a portion of the video down below.
The Public Demands Accountability
As the clip began to pick up major traction, Twitter users set out to hold the men responsible for attacking the Black teens. Notably, the matter even escalated to the point that various South African agencies caught wind of what went down.
♦️In pictures♦️

EFF groundforces led by the Provincial Chair, Cmsr @Liphoko_Coach and Secretary Cmsr @MMsimanga_B confronting rasicm at Maselspoort. Rasicm cannot continue showing it's ugly face in communities where the EFF exists. pic.twitter.com/rw0BQBUnxc

— EFF Free State (@EFF_FreeState) December 26, 2022
MEC Mohale to meet Maselspoort Management following racism incident

Following a racism incident at Maselspoort Resort in Bloemfontein Free State, @FSDESTEA MEC Makalo Mohale will today meet the Masselspoort Management, the SAPS and the victims.@Tumii_Frost#FreeState#Racism pic.twitter.com/UPvGjAT6A2

— Free State World (@FreeStateWorld1) December 26, 2022
Black Forum SA will ensure that these white racists criminals are arrested. We are a forum that stands against racism. We will assign our lawyers to ensure that justice is not only done but seen to be done.#Racist #BLACKFORUMSA pic.twitter.com/3V592NRxi7

— Black Forum South Africa (@BlackForumSA) December 26, 2022
According to Eyewitness News, a South African outlet, the country's tourism agency lambasted the events in a statement.
"As a leader in the tourism sector, we do not support this kind of behaviour whether by establishments or patrons at a tourism or any other hospitality establishment. We call upon all tourism businesses and product owners to take decisive action and stance against such incidents."
Three Arrests Have Been Made In The Case, And One Suspect Is Charged With Attempted Murder
Thankfully, the hand of justice came down swiftly, as three suspects were brought into custody by Dec. 28. While two were charged with common assault, one is being held on attempted murder charges.
JUST IN: Three people have been arrested for the #MaselspoortResort attack. Johan Nel and Jan Stephanus van der Westhuizen have already appeared in court for common assault and crimen injuria. The third suspect will appear in court tomorrow for attempted murder.@khanya_mntambo https://t.co/lJvAO0CmK6

— EWN Reporter (@ewnreporter) December 28, 2022
The boys' sister confirmed this information through a Twitter thread.
[Cont…]

UPDATE: After an additional charge was added, the investigating team worked around the clock to detect the suspects, we can confirm that there are three suspects arrested today, the first two who were arrested are from Bothaville and Brandfort respectively…

— TWIN FL🔥ME (@Tumii_Frost) December 28, 2022
[Cont…]

The third suspect 48 year old of Bloemdal in Bloemfontein was arrested just after 12:00 and will be charged with Attempted Murder he will remain in custody, and is expected to appear in Bloemfontein magistrate court on Thursday,

— TWIN FL🔥ME (@Tumii_Frost) December 28, 2022
[Cont…]

"This matter was regarded as very sensitive, hence we appealed to our team to handle it with urgency it deserved." Said the Provincial Commissioner, Lt Gen Baile Motswenyane.

ENDS

— TWIN FL🔥ME (@Tumii_Frost) December 28, 2022
There are no further updates on the situation at this time.


[ad_2]

Source link
Author Profile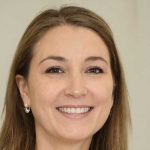 On the field most of the time, Danielle is the team's supergirl- getting all the latest business and financial news, as they happen.