Real estate, as we all know, is all about location, location, location. However, the crucial question for real estate investors is whether the location is ideal for investment.
In reality, there is no single ideal location for real estate investment. If that were the case, all investors would flock to the same location, reducing the potential profits of investing there. This article will help you answer that question by examining the top markets for this year, how to select a market based on investment strategy, and some prospective locations that could be recognized as the greatest places to invest in real estate in 2022.
The city of Las Vegas has seen its population expand by 2.5% while rent costs have increased by over 10% as a result of the city's record levels of convention business and tourism.
With a population that is growing at a rate of 2.4% and a growth rate of 3.4% for households, Orlando is seeing a big number of households becoming renters as a result of tourism and employment market expansion in the leisure and hospitality industries.
Single-family houses in Atlanta have appreciated by more than 13% in the past year because of the city's favorable environment for business. High-tech and financial services businesses like Google and BlackRock are expanding as a result of Atlanta's favorable climate.
The population of Charlotte is expected to expand by 1.9%, and there will be a 2.4% increase in the number of households due to the city's high quality of life and business-friendly climate.
With a population that is rising by more than 2%, Phoenix, which had one of the best job markets in the country in the past year, is forecast to have a rent increase of 9 percent in single-family houses.
Dallas-Fort Worth was ranked as the top metropolitan area in terms of job growth over the course of the past year. Additionally, the value of single-family homes in the area increased by 10.6%, while the population increased by 1.7%.
The growth of the city's economy was helped by the construction of an international trade seaport and improvements to the city's infrastructure. As a result, rent increased by 3.7% in the previous year, and the number of households is projected to increase by 2.1% in the coming year.
A robust local economy in San Antonio, which is the second-largest city in Texas, was a contributing factor in 2018's 4.2% increase in rent rise.
With the appreciation of single-family homes in Indianapolis soaring by 12.8% and rents increasing by 4.1% over the past year, the city is luring people from high-priced regions such as New York and San Francisco.
Real estate investors in Fort Lauderdale, Florida, earned gross rental yields of nearly 10% in 2018, boosted in part by the city's consistent population expansion and the presence of retirees with disposable money. The city's household growth is anticipated to reach 2.1% in 2019.
When conducting an analysis of a real estate market for the purpose of making a potential investment, it is important to formulate a set of criteria for the acquisition of rental properties. The following are five points to think about.
Job opportunities have increased in some areas as a result of the relocation of large firms to such locations. Other communities have contributed to this expansion by offering financial incentives and other concessions to large corporations moving there. WalletHub has conducted a study to identify which cities will be the greatest places to find work in 2021 by analyzing several important criteria, such as employment growth and unemployment rates.
Population growth and rental occupancy rates: It should come as no surprise that significant population expansion, in particular in regions where rental occupancy rates are already high, improves the possibility that you will rent out your property more quickly and for better prices. On sites, you may see the vacancy rate as well as the occupancy rate. Keep in mind that vacancy rates might differ from one neighborhood to the next; therefore, you should go as much as possible into the number that represents the local area.
Affordability and the cost of living: There are a number of metrics that go into determining how affordable a city is. These metrics include median home prices, median rent, state and local income tax rates, and the cost of living index. The cost of living index is a metric that determines your local buying power in comparison to the national average in terms of the purchase price, rent, utilities, food, and transit.
Potential appreciation: If you are thinking about making an investment in real estate in any market, one of the first things you should do is estimate the property's potential to generate rental income. This is something you can do by comparing the rental histories of properties that are comparable to one another in the neighborhood. It is also helpful to examine the possible future value of real estate. For instance, if a property isn't clearing a lot on rent but its value is growing, it may still be a good buy despite the fact that it isn't bringing in a lot of money from rent.
Income potential: When deciding whether or not to buy a piece of property as an investment, you should first determine how much money you may make from renting out the space. You can arrive at that conclusion by first determining the income, which is the difference between the total revenue and the total expenses, and then dividing that figure by the capitalization rate, which is the annual rate of return an investment property is anticipated to provide. In most circles, a capitalization rate of 10% is considered to be satisfactory.
Keep in mind that the most effective strategy is to consider a market as its whole. Are there places of cultural or sporting interest, the capacity to get around on foot, or a large number of urban parks that contribute to the desirability of a city? Which types of investments in the area's infrastructure are currently being made, and what kinds of plans does the city or community have in place?
The Urban Land Institute and PwC, a global consulting and tax firm, publish a report called Emerging Trends in Real Estate each year. In this report, they examine the top housing markets for the upcoming year and consider not only important factors such as economic and financial issues, but also sociopolitical issues, real estate and development, and real estate industry disruptors. In addition, the report looks at the top housing markets for the coming year.
If you are new or inexperienced in the real estate market, you should consider hiring a realtor. Check out our tips for choosing a realtor here.
Author Profile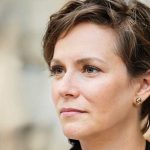 Formerly a senior accountant with a business degree, Linda now manages to generate story ideas; planning, assigning, and editing content for our website.