Once you have acquired and begun managing your first rental property, you have gained valuable business knowledge. By purchasing a second property, you've learned what works and what doesn't for you.
Now that you are more knowledgeable about real estate investment, you are likely more confident about purchasing a rental property. Even if you know much more about investment properties than you did before you bought one, there is always more to learn, especially if you want to optimize your earnings. Here are five things to consider before reinvesting in rental homes to help you make the best selections.
1. Whether You Can Afford to Invest Again
Contact a mortgage broker to check whether you are eligible for pre-approval for a mortgage. The calculations become more convoluted as the number of properties you own increases, particularly if you have a mortgage on your first rental property and are applying for a mortgage on your second rental property.
Lenders assess your debt-to-income ratio when deciding whether to accept you for a loan. Even if you have a mortgage and costs on one rental property, you should be able to obtain a loan for a second rental property, provided your entire income relative to your whole debt is sufficient.
Be ready to record your positive cash flow after accounting for all expenses. Once you have two years of tax returns demonstrating positive cash flow, you will have an easier time obtaining a loan because you will likely not need to give as much proof for approval. However, even if you do not have two years of tax returns demonstrating positive cash flow, there are still a number of ways for lenders to accept loans.
2. How to Pick a Deal That Makes Sense
Assess the degree of risk you are comfortable with. Others may already have solid employment and consider real estate investment a second gig. The first group is likely more comfortable utilizing debt to acquire further properties (although no one should over-leverage), whereas the second group may choose to stay more conservative by purchasing at a slower pace and putting more money down.
Another factor is the capitalization rate. Before making a property investment, you should estimate your expected rate of return. The Cap rate is calculated by dividing net operating cash flow by the acquisition price of the property. Suppose your net cash flow is $18,000, and you purchased the property for $250,000. Your cost of capital would be 7.2%. The bigger the return on equity, the better.
While most investors aim for 8% or more, the greatest cap rates may come with greater risk, such as a property with a high cap rate in a low-income neighborhood with aging homes and underperforming schools. You may be able to acquire the home at a modest cost and charge a reasonable rent, but you may have difficulties collecting the rent or have renter instability.
3. How to Choose the Right Location
The adage "location, location, location" does not simply refer to your principal house in real estate. It is equally essential while selecting a rental home. You want to purchase in an area that is attractive to renters and invest in an area that makes sense as an investment.
In San Francisco, for example, you are likely to set high rents, but with a typical house price of $1.63 million (and that's down from last year! ), it definitely doesn't make sense to purchase there. You desire to purchase an inexpensive home in a location with low unemployment, acceptable earnings, excellent schools, and a large proportion of owner-occupied homes.
4. Whether to Hire a Property Management Company
Property managers normally charge between 8% and 12% of the monthly rent. If you manage your own properties, you will save money. However, property management is not always possible. If you don't live near the property, if you have many rental properties, or if you don't have the time to handle your rentals, then you should hire a property management business.
If you opt to hire a property manager, ensure that they will locate you, high-quality renters, collect the rent, handle maintenance and repairs, serve as the point of contact for your tenants, and handle evictions.
5. Avoid Real Estate Seminars
Free real estate courses that teach you how to "make real money" through real estate investment may seem appealing in television and radio advertisements. You could learn something by attending one of these events but beware: At some point, you will be required to spend real money before you can participate. Many of these seminars attempt to get you to spend thousands of dollars on coaching.
After achieving success with your first rental property, you will certainly wish to purchase another.
Author Profile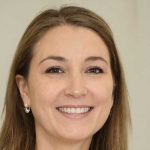 On the field most of the time, Danielle is the team's supergirl- getting all the latest business and financial news, as they happen.