The short-term renting of flats and condominiums via online home-sharing businesses like AirBnB has grown increasingly prevalent. Although short-term rentals offer renters and condominium owners a source of revenue, they also create ambiguity for landlords over the short-term renter's usage of the property. Many short-term renters may be thoughtful of the property and its tenants, but it only takes one irresponsible short-term renter to exhaust a landlord's tolerance for short-term rentals.
How Can a Landlord Gain Control Over the Short-Term Rentals of Tenants?
Thankfully, there are legal solutions available. Before subletting, landlords should examine the lease agreements they have signed with present tenants. A sublease provision prohibits a lessee from collecting compensation for another person's possession of the rented property. The restriction may range from an outright ban on subleasing to pre-subleasing notification or permission procedures. Such a phrase presumably controls short-term leases, which by definition are subleases. If the clause is already incorporated in existing tenant agreements, landlords may inform renters of the clause's presence and the repercussions for failing to comply with the terms of their leases.
If the lease agreements do not have a sublease clause, landlords should alter their lease agreements or renewal agreements to incorporate a sublease provision that is suited to their individual needs. For example, a landlord who wishes to allow long-term leasing arrangements but restricts short-term leases would require a lessee to agree that the property would not be subleased for less than 30 days. The sublease clause is a versatile instrument for regulating short-term rentals.
What Can I Do About Short-Term Rentals If I Own a Condominium?
Condominium owners may also be worried about short-term rentals posted by other owners in their homeowners' associations. The condo association's rules and covenants, limitations, and restrictions should be reviewed by any owner upset with a neighbor's short-term renting activities. These agreements may already contain rules controlling the leasing of apartments in the building, which would include short-term leases. If not, the owner may choose to speak with their condominium association about the regulation of short-term rentals by homeowners.
What If My Tenant Violates the Terms of the Governing Agreement?
Despite what a lease agreement or condominium association's governing papers may declare, there is a very real chance that renters and homeowners will breach the provisions of the governing agreements. Without an acknowledgment by the tenant, condominium societies or landlords may lack the proof to support accusations of short-term rentals in breach of an agreement.
In the city of Chicago, for instance, ordinances may provide assistance to individuals seeking evidence of infractions. By forcing the home-sharing service to supply the city with a list of users, a recently enacted rule in Chicago makes it simpler to track people who list their houses as short-term rentals by asking the home-sharing businesses like AirBnB to furnish the city with a list of users. This data may be accessed by condominium organizations and landlords to see if short-term rentals are occurring in their buildings. These concerns are governed by new laws and regulations that are highly particular to the state and/or municipality. Therefore, it is essential to explore these matters with legal counsel.
Next Steps
If a lease agreement or the governing papers of a condominium association are broken, the landlord or condominium organization should obtain advice on the various legal remedies. Despite the fact that short-term rentals have generated a plethora of new legal difficulties, some of these issues may be resolved using established legal procedures, such as formal eviction. It is imperative that landlords and condominium associations acquire expert legal advice on the procedures for resolving tenant and homeowner breaches of agreements.
Author Profile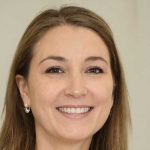 On the field most of the time, Danielle is the team's supergirl- getting all the latest business and financial news, as they happen.