Whether you have questions about your rental property and need answers, or you simply want a simple method to keep up with rental market news, an online forum for landlords is the best way to do it.
These ten online landlord groups provide everything from home hacking tactics to apartment building syndication success tales so that you may discover the information you need to maximize your investment property.
On this list, BiggerPockets is most likely the community with the highest level of recognition. Because they host one of the most famous podcasts in the world, they are able to attract real estate investors and landlords from all over the world to their online community forum.
Property Management Mastermind is a forum for discussions pertaining to any and all aspects of property management. It was designed specifically for property managers, do-it-yourself landlords, vendors, and investors. This online community is an excellent place to expand your knowledge in property management since it covers a wide range of topics, from insurance and conferences to new products and innovations.
Facebook users who are interested in real estate investing or wholesaling are encouraged to join the REI Marketing Nerds group. The forum has a significant emphasis on marketing and offers members advice and strategies designed to assist them in expanding their businesses and enhancing their abilities in marketing.
For those who are already aware of BiggerPockets, they also have a specialized Facebook group that was established by and for those who want to interact with others in the real estate investing industry, ask questions of them, and learn from the answers they receive. This is an excellent group for networking with senior-level influencers, real estate investors, portfolio holders, and possible business partners, as well as other potential business contacts.
Real Estate and Millennial Investing is a book that focuses on investing in general. It is written for those who have experience in the real estate market as well as those who are just starting out. Robbie Leonard, an experienced real estate investor, and podcaster, discusses his experiences as well as those of other investors, along with their tales and experiences.
The Real Estate Investors Group serves as a forum for the exchange of information on real estate-related news, events, ideas, and advice among professionals, investors, and anyone else with interest in the sector. Posts on the community forum can be from landlords, handymen, real estate agents, or anybody else working in the field who has something pertinent to impart to the community.
The Landlord Round Table is committed to assisting landlords in gaining knowledge and achieving their goals. The members of the community share their insights and experiences with one another, and the community's primary focus is on educating members and providing them with useful tools. Real estate is one of those industries where, as the old adage goes, "everything that can happen, will happen." The Landlord Round Table receives hundreds of entries every day from investors navigating the difficulties of the rental market and rejoicing in the successes of their businesses.
The Community page for The Best Ever Show provides quite a few resources, including advice from seasoned investors, the opportunity to interact with Podcast guests, a place to network with industry professionals (such as lawyers, accountants, bookkeepers, property managers, virtual assistants, lenders, and more), and, as a final resource, success stories and warnings about potential pitfalls.
The DIY Home Improvement group on Facebook is one of the most active, with over 30,000 members and loads of daily contributions, despite the fact that the group has a policy that discourages members from engaging in self-promotion. You are welcome to participate in the active sharing of ideas, images, and advice about Do It Yourself home improvement projects, remodeling ideas, and other topics.
Avail makes renting easy for DIY landlords who are responsible as well as their renters by providing the landlords with tools, assistance, and education. The Avail Community Forum gives users and other landlords a place to discuss various topics and get answers to their inquiries from one. Join in on the discussion to show that you are committed to being a good renter (or landlord)!
Author Profile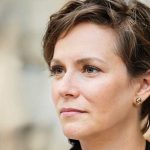 Formerly a senior accountant with a business degree, Linda now manages to generate story ideas; planning, assigning, and editing content for our website.