Is it possible that you've been perplexed by the term Business Casual? Typically, companies have very clear policies about how they want their employees to dress, and these policies can often be found in an employee handbook provided to them. The following are some general guidelines for ensembles to avoid if you're starting a new job soon and you're not sure what the rules are.
While casual dress can help create a more relaxed atmosphere, it can also present a new set of challenges for professionals when deciding what to wear to work. Employees should never assume that they understand what casual dress means until they have read their company's policy on the subject.
The responsibility for developing, communicating, and managing policies to protect employees' rights and align them with organizational goals is frequently placed on the shoulders of human resources. But if you're wondering what shouldn't you wear, then this guide is perfect for you.
You'll want to avoid wearing jeans in most Business Casual settings—and that includes any type of jeans. Your company may have a Casual Day, but even on that day, you'll want to wear clean, solid-wash jeans that are free of holes and rips to avoid looking sloppy.
For a Business Casual dress code, leggings are usually too thin to be worn with a shirt and tie. Adding them as an accessory to a work-appropriate dress or skirt (one that falls to the knee or below) should be acceptable—but, as always, you should double-check your company's employee handbook to be sure before doing so.
Shorts are only appropriate in a few business settings, and they are especially rare informal settings. From jean cutoffs to walking shorts, it's probably best if you just wear these in your spare time instead of working. Sweatpants and yoga pants are extremely comfortable, but they are not appropriate for business casual attire.
Both men and women should avoid wearing shirts with low necklines. It is recommended that women avoid wearing shirts that scoop too low and instead wear a camisole underneath their lower-cut tops. You'll probably want to leave the chunky necklaces, chunky rings, and long, dangly earrings at home for this occasion. Unless your workplace has a designated day for showing off team spirit, it's generally a good idea to refrain from wearing jerseys and ball caps.
You'll want to keep flip-flops and open-toed shoes out of your Business Casual office unless necessary. No matter how beautiful they are, high heels of four inches or more in height will probably be avoided at all costs. In
Learn more about the business terms and their importance by visiting our blog section.
Author Profile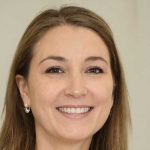 On the field most of the time, Danielle is the team's supergirl- getting all the latest business and financial news, as they happen.