Investing in a rental property may be a terrific method to create monthly income while creating a portfolio of real estate investments. However, as a first-time landlord, you may lack the necessary experience to understand how to be a landlord.
We defined nine stages to becoming a landlord and included a checklist for first-time landlords to assist with the process.
Determine If You Need an LLC for Your Rental Business
Although a limited liability corporation (LLC) is not essential to operate a rental property properly, it helps restrict personal responsibility and separate rental revenue from personal income. However, forming an LLC for your rental business has both advantages and disadvantages, which you should be aware of from the outset.
Since LLCs are governed at the state level, the formation process will differ based on the location of your rental property. To learn more about how to incorporate an LLC in your state, you may visit the website of your Secretary of State.
If you've determined that establishing an LLC is advantageous for your business, you may form a separate business bank account to hold security deposits, rent payments, pet fees, and other business-related funds.
Acquire an Investment Property
To become a landlord, you must own a property that can be rented out to tenants. There are reputable house-hunting websites for first-time homebuyers that may help you locate local houses that are not only within your budget but also have the potential to create money over time.
Three primary property kinds are available for purchase: single-family homes, condominiums, and multi-unit buildings. Each property type differs in the amount of upkeep it will take, the amount you will need to budget for, and the amount of rental income it may create. Landlords who are just getting started in real estate investment are recommended to begin with a single-family house or condominium to gather expertise before going on to multi-unit buildings.
Get a Rental Registry
Similar to forming a limited liability company, several counties require landlords to register their rental property with the city before renting it to renters. You may be obliged to submit information to your municipal government for a rental registration, including the property's address, name of ownership, your contact information, and the operational manager.
Before advertising your rental property, you may examine the local rental regulations in your region to see if you need to set aside time to fulfill this step.
Prepare Your Finances
Managing a rental property entails addressing unanticipated maintenance requests and fixing damage before and after a tenant's move-in. In the event that a renter is unable to pay the rent, you will also need funds to meet the mortgage payment and any other property-related expenses.
Common running costs to plan for include:
Inspection requirements and yearly registration expenses
Taxes on real estate and rental income
Property insurance
Regular upkeep and repairs
Housing and utility expenses
Fees for tenant screening
Depending on the location of your home, the amount you'll pay annually will vary. Therefore, it may be prudent to conduct research prior to seeking renters.
Understand Landlord-Tenant Laws
Understanding and being informed of the local landlord-tenant rules in your region is essential to avoiding legal issues during the leasing process. These regulations were designed to safeguard both landlords and renters, and they must always be observed.
When searching for renters for your home, you must also be aware of federal Fair Housing rules and local bylaws since noncompliance can put you in court or, worse, cause you to close your rental business. It's also crucial to remember that once you've established your rental business, you should review local landlord-tenant regulations often for any substantial changes.
Purchase Landlord Insurance
The purpose of landlord insurance is to safeguard your rental property from structural damage and help cover associated expenses. You can inquire about coverage alternatives with your existing insurance carrier or discover reliable providers that can assist you in covering your investment.
Since landlord insurance only protects your property, tenants need to get renters insurance to safeguard their personal possessions.
Get Your Property Move-In Ready for Tenants
All states mandate that rental homes be habitable and safe for renters. Prior to the tenant's move-in, it is essential to address any issues that might negatively affect their rental experience or violate local rules, such as defective smoke and carbon monoxide detectors.
Before a renter comes in, some landlords engage a professional cleaning service, but you may also clean the property yourself.
Determine Your Rent Price
Setting a rent that is considered fair while yet allowing you to make a profit each month is one of the most difficult aspects of being a landlord. You may explore nearby rental listings to discover how much landlords are charging for comparable rentals.
The six-page report contains information on the local demand for rentals, similar for-rent properties and their rental rates, and the local rent price trend. To prevent discouraging prospective renters from applying, it is essential, nevertheless, to maintain a rent that is reasonable for the region.
Streamline the Rental Process With Landlord Software
Landlording may be demanding if everything is handled manually or without the assistance of a property manager. For this reason, many landlords opt to utilize a property management software platform to expedite different aspects of the leasing process and save money that would have been spent on additional labor.
Author Profile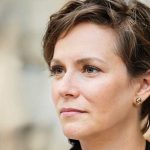 Formerly a senior accountant with a business degree, Linda now manages to generate story ideas; planning, assigning, and editing content for our website.