Thousands of businesses compete with each other every day for customers' attention. Digital and traditional media spaces are saturated with messages. An organization's visibility can be enhanced by regular communication. Marketing campaigns are primarily used for this communication.
How Do Marketing Campaigns Work?
An organization's marketing campaign consists of a series of activities that promote its goals or objectives. Marketing campaigns can be used to promote products, services, or brands as a whole. The best results are achieved with carefully planned campaigns that incorporate a variety of activities. In order to maximize the impact of marketing campaigns, many channels, platforms, and media are used.
In-person demos, social media, online advertising, email, and print media can all be incorporated into campaigns. Depending on what the campaign is intended to accomplish, each campaign will differ. A business's brand tone will strongly influence any given campaign's messaging and tone. Businesses occasionally outsource aspects of their marketing campaigns because of the recent increase in marketing agencies.
Creating a Successful Marketing Campaign
Taking the time to plan extensively is essential to a successful marketing campaign. Having a proactive approach in niche markets is important for businesses. Marketing requires well-researched campaign plans in order to promote a business or project a positive image.
For a campaign to be successful, marketers need to know what the end goal is. Are you trying to generate leads with the campaign? Maybe it's designed to increase social media engagement or to promote a new product. An effective marketing campaign is sometimes used as a damage control measure after a negative press campaign. If a marketing campaign is to succeed, it needs to have a clear purpose.
In order to launch a marketing campaign, marketers must first gather market intelligence. It is critical that they understand everything about their product, their customers, and their competitors. Marketing campaigns can be tailored based on this information.
The advertising campaign should be planned within a timeframe. In what channels should it run, and for how long? It is important to ensure the campaign reaches as many people as possible.
In this way, the marketing team can determine important metrics to gauge the campaign's success and improve it with additional marketing strategies.
Important Marketing Campaigns
Several types of marketers work on marketing campaigns. There are some businesses that specialize in inbound marketing, while there are others that specialize in outbound marketing, content marketing or social media marketing.
Cloud-based applications and tools make it possible for marketers to collaborate more easily today. Businesses are increasingly adopting hybrid working models or remote marketing staff as a result.
There can be a mix of on-site marketers and remote marketers in marketing teams. While working together, remote and local marketing teams can utilize several effective marketing collaboration tools.
Final Thoughts
There are many different results that can be achieved through marketing campaigns. A memorable marketing campaign can be created by researching thoroughly and discovering what your customers want to see. You won't get perfect results from every campaign, but you will get better results with focus.
When businesses don't accurately assess their marketing campaigns, they may not secure their finances, create loyal customers, or achieve greater success. Business owners must focus on learning and implementing the best marketing strategies to drive business growth.
Author Profile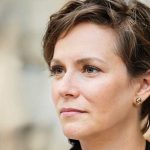 Formerly a senior accountant with a business degree, Linda now manages to generate story ideas; planning, assigning, and editing content for our website.