There's a lot that goes into securing the success of one's business. Innovative products and services, superb customer service, excellent business planning, foolproof financing, and careful management are just some of the key business aspects leaders have to be mindful of. Another important business facet that leaders should nail is marketing. According to a post about business failures on Investopedia, owners often fail to satisfy the marketing needs of their companies with regard to the required capital, prospect reach, and conversion-ratio estimates. Not being able to properly gauge the scope and extent of their marketing campaigns can prevent a business from securing their finances, creating a loyal customer base, and achieving greater success.
With that said, we've highlighted below some of the best marketing strategies that can help drive business growth.
Data-driven Marketing
Today's world is rife with data and numbers that can help steer business owners in the right direction. An article about business marketing success on LHH notes that advances in modern technology, robust data, and metrics make it easier for companies to estimate ROI, track marketing campaigns, as well as better understand why target markets act a certain way. A marketing strategy that puts data at its heart and center can help companies make better decisions when it comes to advertising what they offer and generating new leads.
To effectively implement data-driven marketing strategies, businesses should employ the services of a data analyst. These professionals understand the processes behind converting raw business data into usable insights. In addition, they can also help businesses create more efficient and effective data collection methods that utilize algorithms and machine learning. Through data-driven marketing, businesses can target the right audiences and minimize unnecessary media buying.
SEO Marketing
In order for businesses to compete in today's digital sphere, it's crucial for them to employ marketing strategies that take advantage of relevant and popular tech tools and platforms. This includes search engines such as Google and Bing, which are used daily by billions of people all over the globe. For businesses to appear on the results page of search engines, leaders should employ SEO marketing strategies. SEO, also known as search engine optimization, is the process of making business websites more visible on search engines. This, then, ensures that a business' offerings are promoted as the optimal solution.
SEO mainly deals with quality and quantity. By making sure that a business website is optimized on both the back and front ends, leaders can secure higher traffic for their enterprise. To improve a website's SEO, leaders should look into backlink building, content creation, and keyword analysis. Leaders should strongly consider working with an SEO specialist so that the traffic their business website receives is maximized and their search engine ranking is high.
Social Media Marketing
Social media plays a huge role in our lives today. Through social media platforms, people get to connect with their loved ones, introduce individuals to new things and ideas, as well as deepen their appreciation for existing interests. Numbers on Statista show that social media is one of the most popular activities to do on the internet. In addition, it is also reported that about 3.6 billion people all over the world were using social media in 2020. So, businesses should take advantage of this fact by boosting their social media marketing efforts.
Social media gives businesses the opportunity to build brand awareness, deepen customer relationships, and directly make sales through the platform. There are many ways to approach social media marketing. For one, simply being active on social media will help build a business's reputation online. Aside from being consistent, businesses should also create and curate the content on their pages. Doing so can improve the engagement rates their business receives on social media. Another way to approach social media marketing is using automation. In a post by Millard Davis on automating social media marketing, he highlights how business owners can save time
by automating their social media campaigns. Chatbots, machine learning, and data insights are some of the valuable automation tools that can further drive the success of your social media marketing campaigns.
Email Marketing
Social media's huge influence on consumer behavior and industry trends has made it the medium and platform of choice for today's marketers. However, businesses should still continue to boost their marketing efforts in marketing channels. Such include emails, which are actually reported to be more effective than marketing on social media. AllBusiness details how email marketing delivers the highest ROI out of all marketing channels, returning $42 for every dollar a business spends. Email marketing holds a ton of benefits for businesses today. Brand awareness, improved business traffic, higher sales and revenue, customer engagement, and valuable business data are just some of the perks businesses gain by leveraging email marketing strategies.
There are different types of emails that can help businesses reach out to their customers. They can be information such as newsletters and announcement emails that inform a customer about the business' direction as well as outline what they currently offer. They can also serve as a way of promoting special offers, gated content, as well as product releases for businesses. Furthermore, emails can also help businesses connect to customers who haven't supported their offerings as of late. Email marketing is a highly effective marketing strategy because it is accessible across niches and is extremely cost-effective. Businesses that want to leverage this marketing strategy should look into using popular tools such as HubSpot Email Marketing and Mailchimp.
Businesses today exist in a very competitive market. Failing to nail even one aspect of their business can cause enterprises to fold and permanently shut down. If you want to market your business more effectively, be sure to take note of the strategies we've listed above.
Author Profile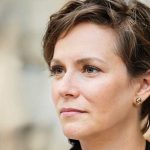 Formerly a senior accountant with a business degree, Linda now manages to generate story ideas; planning, assigning, and editing content for our website.