In this generation, what you have to do is to go with the flow of changes and innovation. In marketing, since most people are now hooked on technology, you must use technological or digital resources and maximize them to reach a large number of audiences. Meanwhile, when it comes to digital marketing, it is crucial to implement your plans in the best possible way as it can either make or break your business.
Why Do You Need a Digital Marketing Plan?
Through designing a digital marketing plan, you can determine what makes your company special and how to communicate with your target audiences using a range of digital media. A thorough and meticulous approach to develop your digital marketing strategy can uncover new prospects and broaden your audience.
Structure of a Digital Marketing Plan
Making a digital marketing plan is one of the major stages to the success of your business and should be given more time to construct it. At the same time, you need to evaluate all of the factors that could affect its development. Here is a guide to creating a successful digital marketing plan:
Strategic Analysis
When creating a digital marketing strategy, the first thing to do is to conduct a company-wide internal and external analysis. The SWOT analysis is a good framework for this, it allows you to examine your company's and the market's strengths, weaknesses, opportunities, and threats.
Digital Marketing Goals
Work on developing some goals when you've figured out your spot in the market and your strong points. This will help you see where your efforts should lead you. Everything you do must contribute to the achievement of those objectives. In this, you can use the SMART goals framework to help you design this aspect of your digital marketing plan: specific, measurable, attainable, relevant, and timely objectives.
Marketing Strategy
Ascertain that your overall strategies are both feasible and measurable, the next step to take is to start implementing various techniques based on your goals, such as web optimization, SEO strategies, CRM, paid media advertising, social media, email marketing campaigns, and the like. You can conduct webinars, stimulate ebook downloads, generate infographics or any type of data, and promote it by giving discounts and special offers.
Marketing Team
Because your marketing strategy has an impact on how you manage your business, it should be established and developed with the help of an experienced marketing team. With their respective roles, they will be the ones who will make up the entire digital plan. Also, by their experiences, you can deal with problems more easily than they were before.
Results
The results are one of the most important parts of a digital marketing plan. Measure them using technological tools for a more convenient assessment. Assure that you have a system in place that allows you to visualize data in real-time. Because the digital world changes so quickly, you must always be on the lookout for opportunities and areas for improvement.
Conclusion
Designing a digital marketing plan helps the company to reflect on itself in improving its performance and services to its audience. In creating this, you must consider the strategic analysis, goals or objectives, strategy, marketing team, and results. Through these structures or elements, you can have more chances to provide an effective digital marketing plan, bringing a successful outcome to your business.
Author Profile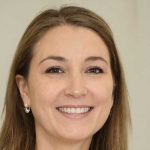 On the field most of the time, Danielle is the team's supergirl- getting all the latest business and financial news, as they happen.