With our lives so intertwined with the internet and digital connectivity, our kids are also caught up in the digital net. Whether for study, social networking, or entertainment- children connected to the online world are not uncommon. However, while we should use the internet to serve us, we must also beware of its dangers and the dangerous people online. We must understand the scope of dangers in the online world and know how to deal with them effectively.
We talked to some cybersecurity experts and came up with a list of safety measures you can take to prevent your children from falling victim to predators online.
Use Parental Control Software
"Parental control software can prevent kids from using certain search terms or visiting certain websites, like pornography sites. It will keep kids from seeing inappropriate content or entering spaces filled with online predators. Some parental control software even limits screen time." (Jacob Hubbard)
Monitor Their Internet Usage
"You should know what websites your child visits online and who they talk to. You can do this by checking out their browsing history or by monitoring them physically while they're online." (Jacob Hubbard)
Put Home Computers In Public Places In Your Home 
"A good way to monitor your children's internet usage is to put your computer in a common space in your home, like a living room. This will make it easier to see that they're visiting safe websites only." (Jacob Hubbard)
Tell Them Not To Talk To Strangers Online
"The number one lesson to impart to your children is to only speak to people that they've met in real life online. Ideally, they only talk to other children their age, or family members. If a stranger contacts them online, tell your child to block them immediately and cut off all contact." (Jacob Hubbard)
Have Them Make All Social Media Accounts Private
"As of our most recent research in April 2021, 93 percent of teenagers have at least one social media account. Out of this group, 38 percent of teens have completely public profiles, and only 10 percent of teens have met all of their followers in real life. Make sure your child's social media accounts are only visible to their followers and tell them not to accept any random follow or friend requests. This will ensure that their posts, photos, and videos will be hidden from strangers." (Jacob Hubbard)
Aliza Vigderman, Senior Editor and Industry Analyst at the safety website Security.org
Talk to Your Children
"You should talk to your children and tell them about predators online. You should tell them that they should not share any kind of personal information or pictures or videos with anyone online unless they are not completely comfortable and even then they should talk to you before sharing these. They should also be aware of the various psychological tactics that these predators use so that the children do not get manipulated."
Jacob Hubbard, Editor at TheGoodyPet
Online Filter Tools to Restrict Access
"The internet has a wide coverage. After the pandemic happened, kids, teens, and young people spend more and more time now on the internet that attracts more online predators. To ensure our children's safety, we can explore and use some available online protection tools to filter their access to different online materials. You can get and install software that will help you block your child's access to sites, prevent personal information from being sent online and monitor or track their online activities. There are also several internet service providers that offer parent-control options that we can utilize.
"Aside from using those tools, it is also important to educate them about the risks of the internet. Explain how online predators can disguise themselves, the dangers of having to interact with one, and the boundaries of what they can share online. Make sure to always talk with them and make them feel that you are always there for them to talk to. Keep an eye on them."
Chris Worrell: Chief Privacy Officer Privacy Bee
Educate Your Children About Online Safety
"Parents must work on building an open and trusting relationship with their children. Educate your children not to disclose any personal information like date of birth, phone number, address, etc. with an unknown person on the internet. Guide them on how to block strangers and others on their social media profiles. Teach them how to whom and where to report an incident." (David Attard)
Use AI-Powered Systems to Track Online Activity
"Artificial Intelligence-powered systems can track a child's online activity and alert parents about possible threats. These apps can track a smartphone, tablet, and computer activities and block suspicious or adult contents."
David Attard, Digital Consultant and Web Designer Collectiveray.com
Employ Surveillance Software
"Although it may appear as invading their privacy, using surveillance software calibrated to alert you when suspicious communication comes from strangers is the best way for parents to protect their children from online predators. Criminals have now resorted to using the internet to conduct their ill activities; therefore, tracking software like Spyzie may come in handy." (Harriet Chan)
Contemporary Parenting
"Always staying updated with the current social trends is another way you can protect your children by understanding the post and content they go through on social media. Be alert of the suspicious activities that most young teens do, such as watching pornography or visiting the dark web. It will help you when communicating with them about risks they may face when using the internet." (Harriet Chan)
Alert Them About Online Predators
"A good parent will always look out for their children. When teaching them about life, it is necessary to include how the internet is full of people with wicked intentions. These warnings can help them look out for themselves. Moreover, show them a history of how child abductions and conning happens on the internet." (Harriet Chan)
Implement Discipline
"Spare the rod and spoil your child! A good parent ensures their children learn what is right or wrong. In addition, please provide them with an understanding of the difference between what is almost correct. Since most con artists come as a beacon of hope to them, empowering them with the power to discern their tactics is a sure way to protect your children from online predators."
Harriet Chan, Co-Founder of CocoFinder
Author Profile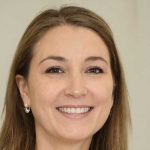 On the field most of the time, Danielle is the team's supergirl- getting all the latest business and financial news, as they happen.