Decorating your new space can be exhilarating! But homes are a big blank canvas to work with. The options are endless! To help you get started, here are some top tips for making your space uniquely yours.
1. Decorate with Abstract Art
Decorating your walls with abstract art is an effective way to add energy and emotion to any space without committing to a particular theme. The collection of art you curate to fill your walls will give your home a unique individuality that reflects your personal energy. Abstract art allows for more flexibility not only in your later decorating choices but in interpretation, too.
Whether you love to redecorate or are just indecisive (we've all been there), abstract art is a risk-free way to start your decorating without having to worry about how it will all fit together in the end. Its fluidness in concept and perception allows it to work in a variety of spaces, allowing you to rest easy knowing it's an investment that will stand the test of time — and changing interior design choices.
2. Decide on a Color Palette
Choosing a color palette will determine a lot about how your space makes you feel when you walk into it. Are you creating a warm and cozy environment filled with warm whites and creams or a calming space filled with an assortment of blues and neutrals? Highly contrasting colors will create vibrancy and energy while a palette of similar, soft, neutral colors will have the opposite effect.
There are plenty of online tools and libraries that will let you browse color schemes or make your own. You can even upload an image that represents the energy you want in a room and have the tool spit out a collection of colors to base your décor around. With infinite combinations available, the one you choose will be unique to your tastes and personality. From soft and uniform to bright and eclectic, you can bring these colors into your space through art, furniture, wall, rugs, and trinkets.
3. Design Your Space Around Your Life
Creating a space that is completely yours will go further than the colors and art you ultimately decide on. When it comes down to it, this is the space you live in, day in and day out. It's where you sleep, eat, entertain, unwind, settle in for a movie night, and come back to after a long day.
Ultimately, this space should be designed to support your lifestyle and aid you in living the life you want to live. Do you have a high-stress job that needs to be tempered with a home that allows you to decompress and get back in touch with yourself?
Consider choosing furniture and colors that are soft and relaxing. Is having friends over for dinners and game nights important to you? Put some extra attention into the details of your living and dining rooms, showcase your board games as design elements instead of tucking them away, and invest in comfortable seating like couches, beanbags, and benches that invite your guests to get comfortable.
Make Your Living Space Truly Yours
As long as you're choosing pieces you love, you can't go wrong with your design approach. Don't let the number of options and decisions scare you, and don't get caught up in trying to make your home magazine-worthy. This is your space, nobody else's. As Oprah's favorite designer Nate Berkus says, "Your home should tell the story of who you are and be a collection of things you love." It's not so complicated, after all.
Author Profile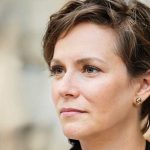 Formerly a senior accountant with a business degree, Linda now manages to generate story ideas; planning, assigning, and editing content for our website.