What is a business plan? A business plan is a formal document that consists of the idea of any business. It is used to determine a business's goal and its approach towards it. Among the businesses that survive 5 years, 70% follow a business plan in their initial practices. It is very essential to formulate a proper business plan in order to achieve desired results, which includes writing readers attractive beginning and conclusion. The conclusion should be a sum of a brief overview of the entire proposal, milestone, CTA, and goal. Learn how to end a business plan with KRDO TV.
How To Conclude?
No matter where your business is standing right now, either it is in the starting phase or it has some new venture to start you'll eventually need a business plan. The reader usually skim through the document, therefore it is important to put effort into the starting and end of your proposal. There are some dos and don'ts one should follow while writing the conclusion of their business plan listed below:
Define What Is Your Business Plan
Since most of the readers focus more on the conclusion make sure that you give a glimpse of the entire business plan at the end of your proposal as it will be a quick revision of your idea. This is a prominent factor as it combines all your plan into few lines.
The Mile Stone
It is very important to describe how many milestones you plan to break your project in, what are the deadlines, how long will it take for the training of the staff (if needed), when do you plan to turn a profit. Also, state the revenue you expect to earn toward the end of each month.
The Appropriate Information
There are two aspects when writing a business plan either you write for a startup or an already established business. It's important to add accurate information be it any of the above. If you are formulating a proposal for a startup you might describe the financial needs, target audience benefits your business will offer, owner's skills, prominent factors against your competitor, where do you see yourself in the next 5 years, etc. And if you are writing for an established business then you should include information like the company's mission statement, history of the company's previous products, company's goals, and financial status in the conclusion.
Add Statistics
Make your business plan conclusion persuasive by showing support with facts, data, and statistics. Your potential investors want proof for why they should back you financially so make sure to include this in the final part of your document!
Call To Action
CTAs are very effective when it comes to grabbing the reader's attention. Make sure to add one in your proposal's conclusion. This should motivate the reader to support the company's objectives in the direction you desire.
If you are a newbie and are looking, to begin with, for a successful startup in pandemic times, you must look for amazing ideas that will help you take the initial step. KRDO Tv has some amazing business ideas to help you start a work-from-home startup.
Author Profile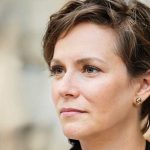 Formerly a senior accountant with a business degree, Linda now manages to generate story ideas; planning, assigning, and editing content for our website.