[ad_1]

You know what they say… if it's too good to be true, chances are it is. But in this case, it's just true enough. We're offering you the opportunity to enroll in a Siemens S7-1200 PLC Jumpstart Training series taught by PCC's world-renowned tech guru and trainer, Kelly Anton. Watch a bite-sized, one video per day as Kelly delivers each of the lessons needed to get you started programing a Siemens S7-1200 controller. 
Click here to view the entire training series.
LESSON PLAN
Lesson 01 – Configure Siemens S7-1200 PLC
Lesson 02 – Create PLC Tags
Lesson 03 – Simple Ladder Logic and Monitoring
Lesson 04 – Math and Implicit Data Type Conversion
Lesson 05 – Conversion Operations
Lesson 06 – Combine Multiple Math Operations with CALCULATE
Lesson 07 – Global Data Blocks (DB) Part 1
Lesson 08 – Global Data Blocks (DB) Part 2
Lesson 09 – Watch Tables
Lesson 10 – Comments, Go To and Searching
Lesson 11 – Comparisons
Lesson 12 – Signal and RLO Edge Detection Along with Set and Reset
Lesson 13 – Function (FC) Part 1
Lesson 14 – Function (FC) Part 2
Lesson 15 – Function Block (FB)
Lesson 16 – IEC Timers
Lesson 17 – IEC Counters
Lesson 18 – Forcing
Lesson 19 – Cross-reference and Program Info
Lesson 20 – Uploading and Compare Offline/Online
Lesson 21 – Diagnostics
Lesson 22 – Connect Basic Panel HMI
[ad_2]

Source link
Author Profile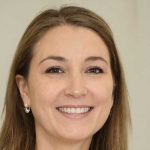 On the field most of the time, Danielle is the team's supergirl- getting all the latest business and financial news, as they happen.