Philip Arnold Heseltine, also known as Peter Warlock, was a talented music composer, devoted music journalist, and British music critic. While he used his real name for his journalistic work, he published musical works under the alias "Warlock."
He wrote about 150 songs and a number of melodies, some of which became very popular for their originality and creative use of Elizabethan music and folk music styles. He was at his best during the 1920s when he created both unique and spontaneous compositions.
He is most famous as the biographer of British composer Frederick Delius. His most significant contributions to the world include ten books, 500 transcriptions of early music, and several articles and reviews.
Despite no formal training, he tried his hand at writing music and literary works. Many times, he found himself in trouble because of his aggressive criticism that offended senior musicologists such as Ernest Newman. Furthermore, his free life brought him embarrassment. He later developed depression and was found dead in his flat from asphyxiation when he was 36.
Childhood & Early Life
Philip Heseltine was born in London on 30 October 1894 to Arnold Heseltine, who worked as a solicitor, and Bessie Mary Edith, his second wife. In 1897, six years following Arnold's death, Bessie married a local magistrate named Walter Buckley Jones.
Over his first ten years of life, Philip moved from London to Chelsea, where he lived with his parents and developed an interest in music through piano lessons. Later, he moved to the house of his stepfather in Llandyssil, where he got influenced by Celtic culture, followed by Stone House School in Broadstairs, where he excelled academically.
During the autumn of 1908, Heseltine enrolled in Eton college but disliked the environment. After two years there, he left and joined the Cologne University of Music to study piano, which also didn't pan out. Additionally, he attended several concerts and operas to gain practical experience.
After trying his hand at journalism, he had an article published in Railway and Travel Monthly. Further, he published his first music criticism in September 1912 in Musical Standard regarding Arnold Schoenberg's pieces.
He was accepted to Christ Church, Oxford, to study classics in October 1912. Over his Easter vacations with Delius, he produced the English version of the piece, 'Fennimore and Gerda.' Afterward, he left Oxford to study literature, language, and philosophy at University College London.
Career
Philip Heseltine left his studies in February 1915 to become a music critic for the Daily Mail. During his four-month tenure, he reported and analyzed about 30 musical performances, after which he began studying and editing Elizabethan music.
The Music Student first published his article on Sir Eugene Aynsley Goossens' chamber music in November 1916 under the alias 'Peter Warlock'. After moving to Ireland in August 1917, his studies included Celtic languages, occult beliefs, as well as a religious philosophy.
Seven out of his ten songs were published by Winthrop Roger in August 1918 using the name 'Peter Warlock'. They are considered to be some of his best songs. He later devoted himself to music criticism and journalism. He was known for provocative, fierce, and confrontational writings.
Warlock served as an editor for Roger's music journal, 'The Sackbut,' from April 1920 to September 1921. This position was relinquished when J.C. Curwen bought the journal.
From 1921 to 1923, he lived at his parental home, Cefn Bryntalch, where he composed his most creative works, such as 'Lilligay' and 'The Curlew.' Moreover, he studied, edited, and transcribed an incredible amount of early English music. At the same time, he developed a strong interest in folk music.
In addition to his work as a critic and transcriber from 1924 to 1926, he authored a book called 'The English Ayre', as well as a study on Gesualdo. As part of a collaboration with poet and journalist Bruce Blunt, he released a Christmas anthem titled "Bethlehem Down." The song became a huge success.
Warlock own music recording debuted during the 1920s, which were the golden years for him. A string serenade by Heseltine was recorded by John Barbirolli in January 1927 for the National Gramophone Society, while Peter Dawson recorded the song 'Captain Stratton's Fancy' the following year for His Master's Voice.
The Mandrake Press published his second book, Merrily Go Down, in November 1928, under the pseudonym Rab Nicolas.
In 1929, Warlock served as editor for the ILO (Imperial League of Opera) journal. Several months later, in August, he conducted his final public performance, the Promenade Concert, in which he performed the Capriol Suite.
As 1930 approached, he came with two of his last original works, 'The Fox,' where he composed the music to Bruce Blunt's lyrics, and 'The Fairest May,' which he wrote the lyrics to.
Major Works
Philip Heseltine's most notable literary work is his biography of Delius, 'Frederick Delius.' During this detailed analysis of Delius's work, he has analyzed it in a very sophisticated manner. Besides being well written, it is considered an excellent piece of literature.
As part of his effort to restore the once-famous Thomas Whythorn Elizabethan's fame, he wrote a lengthy pamphlet. His writings contributed significantly to music history in the 18th century.
Awards & Achievements
In 1924, the Salzburg Festival selected his song 'The Curlew' and represented contemporary British music.
Barry Smith has written a fascinating biography, Peter Warlock: The Life of Philip Heseltine, providing an insight into the life and career of the famous composer and journalist.
Family & Personal Life
Philipp Heseltine benefited from his father Arnold's wealth. Furthermore, he embraced his mother's Welsh heritage in addition to his stepfather's Celtic culture and artistic influences. His mother expected him to succeed in his studies and pursue a career in the civil service. However, she supported him in all his professional endeavors.
During the summer of 1915, he was dating model Minnie Lucie Channing, who was also called Puma. Later, he refused to support her pregnancy; however, Heseltine's mother adopted the child.
Eventually, the couple tied the knot at the Chelsea Register Office on 22 December 1916 but ended up splitting up six years later. There is speculation that Nigel Heseltine is their son; however, no proof has been provided.
Warlocks' lifestyle, night parties, and heavy drinking caused him to be disgraced. From the 1920s until his death, he had a long-term relationship with Barbara Peache.
He lacked creativity and inspiration to come up with original works, resulting in darkness in his life. On December 17, 1930, he was discovered dead in his Chelsea flat from poisoning by coal gas. The cause of his death sparked controversy, and since there was no evidence, it was unclear whether he committed suicide or it was an accident.
Trivia
Frederick Delius had a profound effect on Philip Heseltine from the moment he heard one of his compositions for the first time at a concert in January 1908. Delius's music used to calm him down when he was having a tough time at Eton College. He considered Delius to be his mentor and role model.
The reason for his pseudonym, "Warlock", is that it is a symbol of his interest in occult practices.
Would you like to know about the vocalist Tinchy Stryder? Check our blog to find out.
Author Profile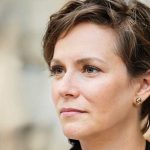 Formerly a senior accountant with a business degree, Linda now manages to generate story ideas; planning, assigning, and editing content for our website.