One of the most well-known authors of food books in British history is Isabella Beeton. She wrote the most well-known English book, "Mrs. Beeton's Book on Household Management," and is universally referred to as Mrs. Beeton.
The book works as a guide, true to its title, offering suggestions and counsel on every facet of household administration in the Victorian era. Within a few years after its release, the book sold more than two million copies after experiencing early success and becoming a bestseller.
The book was written to serve as a trustworthy resource for the Victorian middle class' ambitious and rising population. It included a vast range of subjects, including guidance on household administration, parenting advice, etiquette, entertainment, hiring servants, laundry duties, and more.
Additionally, it included a substantial section on cooking that listed straightforward recipes along with information on their components, preparation, cooking time, and other factors. The majority of the recipes included colored engravings as illustrations. It was the first cookbook to publish recipes in the style used today.
She had a large family with 20 siblings when she was younger and gained a lot of her knowledge on the issue through her experience in babysitting and household management.
Short Facts
Also Known As: Isabella Mary Mayson, Isabella Mary Beeton, Beeton, Beeton Mrs.
Died At Age: 28
Spouse/Ex-: Samuel Orchart Beeton
Died On: February 6, 1865
City: London, England
Early Childhood & Life
On March 12, 1836, in Cheapside, London, Isabella Mary Mayson, the daughter of Benjamin Mayson and Elizabeth Jerram, was born. Isabella's father passed away while she was very little. As a result, her mother remarried Henry Dorling, a widower with four children from his first union. The family resided in Surrey's Epsom.
For a girl her age, young Isabella had a good education. She was transferred to Heidelberg, Germany, in 1851 to pursue language and music studies. She learned to play the piano while she was in Germany. After two years, she went back to Epsom.
The 20 siblings' eldest sibling, Isabella, assumed control of the household's overall administration and babysitting duties after coming home from Germany. She acquired the necessary knowledge and expertise throughout this time by honing her talent for household administration.
Career
After marrying publisher Samuel Orchard Beeton, Isabelle started her writing and author career. She began by writing articles for her husband's publications in the beginning, including management, management, and cooking suggestions.
She started contributing to "The Englishwoman's Domestic Magazine" as a monthly addition in 1859. She wrote articles with practical advice for the home and for cooking, parenting, and other topics.
Following the success of "The Englishwoman's Domestic Magazine," Samuel launched "The Boy's Own Magazine," a publication exclusively for men. He immediately developed his publishing company, creating Christmas annuals, dictionaries, and guides with Isabella's help.
Mrs. Beeton created the full-length book "Mrs. Beeton's Book of Household Management" by combining the supplements for "The Englishwoman's Domestic Magazine." The book provided much-needed housekeeping advice to cater to the demands of the Victorian era's rapidly growing middle-class households.
The book "Mrs. Beeton's Book of Household Management" covered a wide range of topics and offered helpful advice for everyone, including Mistress, Cook, Kitchen-maid, Butler, Footman, Coachman, Valet, Upper and Under-Housemaids, Lady's-Maid, Maid-of-all-Work, Laundry Maid, Nurse and Nurse-maid, Monthly Wet and Sick Nurses. It also included information on subjects like sanitary, medical, and legal memos.
The 1112-page "Mrs. Beeton's Book of Household Management" had a cookery section with some simple dishes, their components, prices, weights, and cooking times in addition to hints, guidance, and recommendations for managing a Victorian home. The book was known as Mrs. Beeton's Cookbook since it had more than 900 recipes that were each accompanied by colored engravings.
She started a soup kitchen for the neighborhood's underprivileged kids in her home in 1858. She assisted the kids in chowing down on delightfully hot soups as her modest contribution to combating the harsh winter weather.
The first women's journal, "The Queen," was started by Samuel Beeton in 1861. A weekly publication for women, it provided information on London's social events and an inside look at high society. Additionally, it included suggestions for reading, pastimes, and jobs that cater to women. In order to provide readers with the most recent information about Parisian fashion, Isabella traveled to Paris to create a French link for the magazine.
The Big Work
Mrs. Beeton's Book of Household Management is her best-known work. The nook covered a wide range of topics and provided helpful advice for everyone, including Mistresses, Cooks, Kitchen-maids, Butlers, Footmen, Coachmen, Valets, Upper and Under-Housemaids, Lady's-Maid, Maid-of-all-Work, Laundry Maid, Nurse and Nurse-maid, Monthly Wet and Sick Nurses, and Nurses. It also included information on subjects like sanitary, medical, and legal memos.
Personal Legacy & Life
While visiting London, Isabella had her first encounter with Samuel Orchard Beeton. Publisher of books and well-known magazines, Samuel Beeton. On July 10, 1856, the couple exchanged vows in Epsom's St. Martin's Parish Church.
The pair moved to Chandos Villas on the Woodridings Estate in Hatch End after getting married. They were fortunate to have four sons, the first two of whom passed away at the ages of three months and three years, respectively.
Their third and fourth sons, Orchart Beeton and Mayson Moss, both had prosperous lives. Orchart served in the military, but Mayson began as a publisher before transitioning to journalism. He established and served as president of the paper mill Anglo Newfoundland Development Company, which even during the height of the war produced paper for the Daily Mail.
Isabella got peritonitis and puerperal fever right after Mayson was born. At just 28 years old, she passed suddenly on February 6, 1865. The BBC aired the biographical drama "The Secret Life of Mrs. Beeton" in 2006. The title part was played by Anna Madeley. The drama provided viewers with first-person accounts of Beeton's early years, her youth, her writing career, and her untimely demise.
Trivia
Because a large portion of the information offered in "Mrs. Beeton's Book of Household Management" is actually the works of other writers and authors, she is frequently remembered as the compiler and editor of the book. But Beetons' never asserted that the book contained original material.
If you want to learn more about famous people, here's an article about Zaha Hadid.
Author Profile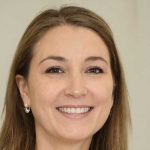 On the field most of the time, Danielle is the team's supergirl- getting all the latest business and financial news, as they happen.