FHA mortgage borrowers may wonder if this is a good time to refinance their mortgage loans. To refinance a home with FHA, you must first understand how the process works and how you will qualify.
FHA mortgage loan holders can refinance their mortgages in four different ways. We'll review the different types of refinances, the requirements, and how to apply.
1. FHA Simple Refinancing
If you want to refinance your current FHA loan with an adjustable-rate or fixed-rate loan, you can use an FHA Simple Refinance. Getting another FHA loan should be easier and faster since you are already an FHA borrower. If you are looking for a way to get out of an adjustable-rate mortgage (ARM), lower your interest rate, or switch between a fixed-rate mortgage and an adjustable-rate mortgage, a Simple Refinance may be your best option.
Simple Refinances allow you to finance your closing costs, but you cannot use your home equity to withdraw cash. Take into account whether the benefits of this refinance outweigh the limitations.
How to Qualify
You must meet the following requirements to qualify for an FHA Simple Refinance:
Have an existing FHA-insured loan
Pay on time and maintain a good payment history.
Ensure that your credit score, income, and other assets meet the requirements of the loan
Make sure the property is appraised
2. FHA Streamline Refinancing
With FHA's Streamlined Refinance option, you won't need an appraisal, additional credit checks, or income verifications. There may, however, be additional requirements from lenders beyond those specified by the FHA.
How to Qualify
The following requirements must be met in order to qualify for an FHA Streamline Refinance:
An FHA-insured loan is already in place
A minimum of six payments have been made on your existing loan
Maintain a current payment schedule and do not have any late payments
You already have a loan in place for 210 days or more
You must show that refinancing will benefit you financially by lowering your interest rate or shortening the term of your loan, with no more than a $50 increase in your monthly payment.
3. FHA Cash-Out Refinancing
In the case of an increase in property value or equity, refinancing can result in you taking out cash for an important event, settling debt with a higher interest rate, financing tuition, or remodeling your home. The requirements to qualify for an FHA Streamline or Simple Refinance are more stringent because you'll get cash as part of your loan.
How to Qualify
Payments have been made on time for the last 12 months, with the home being your principal residence during that time.
The loan-to-value ratio of your home must be 80% or greater
Ensure your credit score meets the minimum requirements
Ensure that debt-to-income ratios are within acceptable limits
4. Refinancing From FHA to Conventional Loan 
A conventional loan may be a better option than an FHA loan in some cases. The main reason for refinancing to conventional loans is to remove the requirement to pay annual mortgage insurance or to borrow more against their equity.
How to Qualify?
Make sure you meet the requirements for the loan product in terms of income and credit.
Ensure that your credit score meets the minimum requirements
To determine if you have enough equity in your home, have your property appraised by your lender
Military members and veterans can also use a VA loan to purchase a property. However, as with any other loan option, you need to know about VA loans and their benefits before getting started.
Author Profile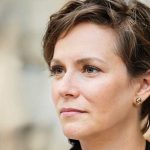 Formerly a senior accountant with a business degree, Linda now manages to generate story ideas; planning, assigning, and editing content for our website.