The amount of equity in your property is the amount of your mortgage that has been paid off. If your property is worth considerably more than what you still owe on your mortgage, you may be able to use the equity to fund home improvements or repairs.
Consider the advantages and cons of taking out a loan for home improvements prior to tapping into your property's equity. Learn more about your options and how to maximize your home equity loan or home equity line of credit by reading (HELOC).
Advantages Of Using Home Equity For Home Improvement
As long as borrowing rates remain low, using home equity to fund a renovation might be a prudent option. Early in January 2022, the average home equity loan rate was 5.96% APR, while the average HELOC rate was 4.27% APR.
Tax Deduction
The interest you pay on home equity loans and home equity lines of credit is tax deductible, but there are key limitations to consider before proceeding. First, the funds must be used to make major improvements to the home serving as collateral for the loan. It cannot be used for personal living expenditures or credit card debt repayment. Substantial upgrades are alterations or renovations that increase the value of a home, extend its usable life, or adapt it to a new or different use.
In order to qualify for an interest deduction, there are also maximum loan amounts allowed. As of 2018, joint filers may deduct interest on qualifying loans totaling up to $750,000, while single filers and married filers filing separate returns may deduct interest on loans totaling up to $375,000. These numbers represent a decrease from the previous limitations of $1 million for joint filers and $500,000 for individuals. To receive the deduction, you must itemize your tax returns.
Low-interest Rates
Both home equity loans and home equity lines of credit have low-interest rates since the home is used as collateral. However, your financial status will impact your ability to obtain the most competitive rates.
Applicants with less-than-ideal credit scores will be charged a higher interest rate than those with excellent credit. In general, a credit score above 700 will certainly qualify you for a home equity loan, assuming that you also meet the other application conditions.
It is essential to shop around and compare rates from other lenders to ensure you are receiving the most advantageous rate based on your credit history.
Prior to applying for a home equity loan or HELOC, you can also enhance your credit score to increase your chances of receiving a competitive rate. This can be achieved by reducing outstanding debt, routinely making payments on time, and disputing any unfavorable information on your credit report.
Return On Investment
Investing in your house is a wise decision, whether you intend to sell or simply create a more comfortable environment for your family. If you are considering selling your home, remodeling may help it sell faster and for a higher price.
Drawbacks of Using a Home Equity Loan for Home Improvement
Although there are numerous advantages to obtaining a home equity loan for home upgrades, it is crucial to understand that there are also disadvantages.
Your Home Is Collateral For The Loan
Before signing on the signed line for a home equity loan, the possibility of losing your home if your financial status changes abruptly is perhaps the greatest disadvantage to consider. If you fall behind on your mortgage payments, your home may be foreclosed.
Before beginning, consider your financial situation carefully. This includes considering your job status, your present amount of debt, and any other factors that may affect your capacity to make timely loan payments. Be truthful with yourself about whether your financial situation is secure enough to maintain consistent payments over the long term.
A financial advisor can help you crunch the figures and evaluate if a home equity loan is in your best interest. This type of expert may also help you establish a financial strategy that will allow you to effectively meet the loan repayment requirements.
The Property's Value Could Drop, And The Bank Could Call Back The Loan
Currently, property prices are on the rise, but this may not always be the case. There are periodic significant market corrections or declines. In 2008, for instance, the Great Recession triggered a housing crisis, and many homeowners were suddenly upside-down on their mortgages, owing more than the house's fair market worth.
Mark Charnet, founder and chief executive officer of American Prosperity Group, a retirement and estate planning organization, explains that a market downturn can be especially difficult if you have substantial mortgage debt.
"If the home's worth declines to the point where the loan sum exceeds the home's value, the bank may call in the loan and require you to pay it off in full or in substantial part," Charnet explains. "Failure to do so may result in a foreclosure proceeding by the lender. Never borrow so much that a 5 to 7 percent decline in the value of your property will cause this type of 'underwater' occurrence."
When obtaining a home equity loan or HELOC, it is crucial to never borrow more money than necessary due to the aforementioned problems. It is also essential to ensure that the modifications you are undertaking will increase the home's value.
A Home Equity Loan Might Be More Than You Need
Using home equity for home renovations is most effective when substantial changes are being made or many projects will be covered by the loan proceeds. Frequently, lenders have minimum borrowing requirements, meaning you will need to be prepared to borrow a large amount of money, more than you may need.
Nicole Straub, general manager of Discover's home loans unit, explains, "A home equity loan might be a wonderful option for borrowers seeking to pay a substantial expense." The loan amounts are typically more than those for unsecured lending products such as personal loans.
If you have modest improvements or renovations in mind, it may not make sense to take out a loan with a large minimum borrowing amount, closing expenses, and a requirement to put your property up as collateral. A personal loan or even a credit card may be preferable in this situation.
The Loan Comes With Additional Costs
Because a home equity loan is a second mortgage, closing expenses and fees can be costly, ranging from 2 to 5 percent of the loan amount, according to Sterling.
"If you want to rebuild your kitchen for $30,000, you will wind up paying considerably more than that in interest, closing charges, and other fees," she explains. If you have a home equity line of credit, you are also exposed to the danger of rising interest rates.
There are a variety of fees involved with this sort of loan, including origination fees, appraisal fees, document and filing fees, and credit report fees. It is essential to include these fees in the total cost of the loan when determining whether or not it makes financial sense for your circumstances and demands.
5 Ways To Use A Home Equity Loan For Home Improvement
1. Kitchen Remodel
According to HomeAdvisor's 2021 True Cost Report, kitchen remodels are the seventh most popular project in the US among homeowners considering improvements in 2021.
Moreover, according to Remodeling's 2021 Cost vs. Value study, moderate kitchen renovations with midrange finishes recoup 72,2 percent of their cost in increased house value.
"Because of the relatively high cost of kitchen renovations, financing these projects with lower-interest home equity loans could be an excellent method to increase your house's worth," says Mischa Fisher, chief economist at Angi, the business that runs HomeAdvisor.
2. Bathroom Remodel
According to Remodeling's 2021 Cost vs. Value study, bathroom remodels deliver a pretty decent return on investment, with 60,1% of a midrange remodel's cost recovered.
"According to the HomeAdvisor True Cost Report, bathroom renovations are the most planned project for 2021, but they also carry a high average cost of $13,401," says Fisher. "Because this is more money than most individuals would like to pay upfront, bathroom renovations may be one of the finest financing options."
3. New Deck
Decks have experienced one of the most substantial popularity rises among the main projects monitored by HomeAdvisor's True Cost Report, increasing from the tenth-most completed project in 2020 to the seventh-most planned project in 2021.
According to Remodeling's 2021 Cost vs. Value report, they also provide a solid return on investment, with wood deck additions recovering 65.8 percent of their value and composite deck additions recovering 63.2 percent.
4. Garage Door
According to Remodeling, replacing your garage door recoups 93,8 percent of the initial investment. This placed it at the top of the list for resale value retention.
5. Roof Replacement
Sterling asserts that a roof replacement is a sensible investment. According to Remodeling's 2021 Cost vs. Value Report, an asphalt shingle roof can generate a return of 60,7 percent.
"Like garage doors, this may be required if your roof is old or broken," explains Sterling. The return on investment for asphalt shingles is also superior to metal roofs.
Using your home equity as a source of money for home renovations may be a wonderful idea. To discover the greatest offer on a home equity loan, compare shop with various lenders. Even a little variation in the interest rate can save you tens of thousands of dollars over the life of a home renovation loan.
Author Profile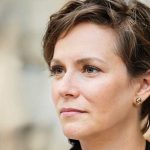 Formerly a senior accountant with a business degree, Linda now manages to generate story ideas; planning, assigning, and editing content for our website.