We all know there are plenty of constant distractions when you're working remotely from a computer or laptop. From pop-up ads, YouTube videos, Instagram, Facebook, streaming apps and so on. There really is an endless number of ways you can be distracted on the internet. Procrastinating and being easily distracted when working from home can have a negative impact on your productivity levels when you need to focus your mind and energy on the task at hand.
The internet allows us to be much more interconnected than ever before. Modern digital technology and the internet helps companies make profits whilst having employees working remotely and contacting one another through their laptops and over the internet. The coronavirus pandemic has had a colossal impact on work practices and accelerated the trend towards working from home drastically. Many teams across the globe were suddenly forced into working remotely in 2020. Many teams found themselves working remotely from home for extended periods of time, in fact, some businesses have found this way of operating perfectly manageable and decided against going back to the office set up an environment in place prior to the pandemic.
We have come up with a few different suggestions on how you can limit and eliminate distractions when trying to work remotely on your device.
Put Measures in Place to Block Websites and Apps That You Know Will Distract You
Spending hours of your time watching videos on the internet or scrolling through your favorite online store have nothing to do with your work and will not help you to concentrate.
Do you work using an Apple Mac? Screen time helps to limit a user's Mac usage and can filter out certain websites and apps too. To block a website or an app simply open system preferences, go to App Limits, click the plus sign, and tick the box to select the websites and apps you want to block. You can even create your own custom list of websites and apps to block if you want. Self-control is another free app available on a Mac OS device that can help block access to distracting websites. To find out more about how to block websites and apps on your Mac, head over to Setapp's blog post on the matter at setapp.com/how-to/block-websites-on-mac.
If you are not a mac user and want to block distracting websites whilst you work, simply download a website blocker app. There are plenty of website blockers that can be used for devices using Windows and Android.
Set Breaks During the Day to Provide a Momentary Rest from Blocking Certain Websites and Apps to Increase Your Productivity
It's well known that to be productive at work, breaks and relaxation periods are essential. You may be working on your computer or laptop from 9 am-5 pm, with a lunch break period 1-2 pm. Therefore, during your downtime during lunch, you may want to relax and watch a little YouTube. You can do this by adding custom breaks on the website/app blocker's settings where any blocks stopping you from accessing distracting websites and apps are momentarily lifted.
Be Self-Disciplined and Think Twice Before You Open a Distracting Fun Website or App
Of course, it's great to have all of these apps, settings, and gadgets to help you limit how much time you waste scrolling through fun things on the internet when you should be focussing on your work. However, self-discipline and not allowing yourself to give in to temptation are still key to avoiding becoming distracted during worktime on a computer or laptop. After all, after installing a websites and apps blocker you will still be able to change the settings yourself should you want to cheat and lift them at any point. Instead of finding distractions from your work on the internet, go and get yourself a quick drink from the kitchen if you ever find your mind wandering and losing focus.
Screen Time for Macs and Other Website Blockers Apps Can Also Help You with Parental Controls for Your Kids
Website and apps blockers are not only useful for increasing your productivity when working remotely. Do you have kids, and you have tirelessly tried to limit how much time they spend per day looking at a screen ignoring the world? Apps that help to monitor your usage, schedule downtime, and set various limits across your devices can also be a great tool to help you limit your kids screen usage. Do you share a device with your kids? Simply set a time when the screen turns off in the evening and the device shuts itself down.
Parental controls can importantly prevent your kids from being able to easily view inappropriate adult content online. Unfortunately, the internet today is full of an endless amount of adult content that certainly should not be for your children's' eyes, sometimes even in the form of pop-up advertisements that you haven't even decided to click on.
Screen Time on a mac allows you to take control as a parent and set limits across multiple devices, and across multiple internet browsers. So, fear not, if they have their own devices you can easily control their usage by blocking certain websites and setting time limits for the time they can spend using them throughout the day and the evening in settings. Any adult websites you have decided to block on safari can also be blocked on other internet browsers a device is using such as Google Chrome for example.
However, sadly kids are crafty and often know the ways around parental controls and website blockers better than their parents ever will, so make sure you stay alert. For any responsible parent, it's understandable you will want to monitor and restrict your children's internet usage. The problem is not only what young children can view, but also the sheer amount of time they can easily spend on screens meaning they don't take advantage of the joys of youth and miss out on taking part in exciting outdoor activities such as playing outside in the sunshine.
So have a good search around to find the best possible website and apps blocker for your device (s). There's nothing worse than your manager noticing your productivity levels have dipped at work when working remotely, and you knowing that in truth it's down to you spending time watching cat videos on YouTube.
Author Profile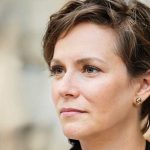 Formerly a senior accountant with a business degree, Linda now manages to generate story ideas; planning, assigning, and editing content for our website.