Is your wallet decidedly lighter nowadays? Inflation has been a problem for the past two years, but it's particularly painful now that the Federal Reserve recently increased interest rates by 0.75% in one day.
As Americans try to navigate this economic hellscape, some people are selling their homes with the hopes of moving somewhere that's not so expensive. It's true that everywhere you go, you're going to feel the squeeze, but there are some areas that are much worse than others.
If you're entering the housing market, either to buy or sell, you won't want to miss these insights from top agents who participated in HomeLight's Summer 2022 survey.
Renters are feeling the pressure to buy
Rent has increased by 25% (or more) across the country and people are conflicted because they know that buying a house now is going to cost a pretty penny. It's a tough call, whichever way you look at it. But, if you buy, at least you're building wealth. That's a plus, right?
Seniors on a fixed income are burdened by high property taxes
It's not uncommon for seniors to own their homes outright and they've structured their budgets around that. Unfortunately, because house values have skyrocketed over the past two years, that led to a rise in property taxes. Unfortunately, that means that even though a retiree owns their home, their taxes also go up and their budgets are ravaged.
25% of real estate agents say they're seeing a lot of seniors living with loved ones in an effort to make their dollars stretch.
Homebuyers want energy-efficient homes despite the higher cost
The temperature is rising almost as much as the cost of living. Homeowners are feeling the heat this summer because rising energy bills are just one more thing chipping away at their finances. 48% of real estate agents are seeing homebuyers ask for energy-efficient homes, even though those energy-efficient upgrades increase the value of the home by 25%.
Listings are highlighting solar power and green materials
Energy-efficient homes are in demand and 41% of agents say that listings that advertise these features are gaining more attention than listings that do not. The seller who installed solar panels on their home can see a 45% return on their investment, or $6,000 to $12,000 added value.
Buyers prefer low-maintenance landscaping
Curb appeal is an important factor when you're trying to create a good first impression as a homeowner. Instead of spending the big bucks maintaining beautifully landscaped yards, they're looking into low-maintenance landscaping. This means they're doing more with hardscaping (using bricks, rocks, concrete, and stones in their design) and opting for native fauna.
Artificial grass is growing in popularity
Another way homeowners are creating a low-maintenance landscape is by foregoing a luscious green lawn and opting for artificial grass – Astroturf. This "lawn" doesn't need any mowing, watering, or fertilizing. You don't have to do anything and that's appealing, not just from a maintenance viewpoint, but from a financial point.
Times are getting tougher and there doesn't seem to be a light at the end of the tunnel – for now. These insights are just a prediction and the economy could make a surprise recovery. We just don't know. All we can do is be mindful of our finances and make changes where we can.
Author Profile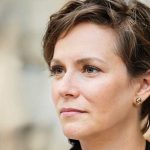 Formerly a senior accountant with a business degree, Linda now manages to generate story ideas; planning, assigning, and editing content for our website.