There is so much to consider when you launch a business, but one of the most important things will be how to get and retain customers. It's hard to have a successful business if you're not bringing in customers. So, while there are many layers to success and all kinds of ways to boost your customer base, one of the most important things will be to establish a professional brand image. This needs to be done before you even launch your company and then remain consistent at all times.
Here are a few ways you can ensure your business looks professional to customers.
Make Sure the Company Has a Domain Name
Nowadays just about every business out there needs a website. It doesn't matter what industry the company resides in, who the customer is or what you're selling; a website is a wonderful tool to help build brand awareness at the very least. With that said, it also helps to build authority in the industry. This is why you don't want to settle for just any old URL address. It needs to be a domain name that makes sense – preferably the company's name. Just be sure to keep the address short, easy to spell and simple.
The Website Should be Professional and Easy to Navigate
Speaking of the domain name, the website also needs attention to ensure it's professional, user-friendly and serves its purpose. Visitors won't have much patience for a site that lags, fails to load pages, or is difficult to navigate. Remember, the website is a direct reflection of the company itself.
Below are some things to consider when designing the website:
Use drop-down menus to help with navigation
Offer a search tool that can look for content within the site
Don't over-stuff the pages with text
Use photos, videos, charts and so forth to break it up and keep things interesting
Ensure there is a way that visitors can contact the company (a Contact Us page), it should feature a couple of options such as an email, phone number and/or live chat support
The company name and logo should appear on each page of the site
If you feel out of your element in terms of creating the website, it may be wise to hire a website designer. This is a great way to ensure professional-looking results.
Do You Have a Professional Greeting for the Company's Voicemail?
Because the business can have clients, customers, partners, investors, and
vendors calling it's important that they get a sense of professionalism from the get-go. This means recording a professional sounding greeting on the company's voicemail. The greeting will set the tone and create a sense of authority and trust.
These business voicemail greetings highlighted by OpenPhone can provide you with tips, inspiration, and ideas. There's no need to make any guesses when it comes to business voicemail greetings. As a provider of business phones for companies, professionals, and teams, OpenPhone is well-versed in what's involved in a professional sounding greeting. They offer products for start-ups and small businesses that like to think outside the box and want a high-tech solution.
Don't Go Anywhere without Business Cards
Just because we are in the digital age, doesn't mean you no longer need business cards. Business cards have not outlived their purpose and are just as important now as they ever were. Be sure to always have a few on you so that you can give them out when needed.
When designing the business cards, be sure to include:
Your name and title/position within the company
Your contact information (phone number and email address)
The address of the business
The business name and logo
Even if you don't have a big budget for business cards, there are services that you can use to design your own and print them for a fraction of the cost. They will still look professional provided you use a clean and modern design.
Make Customer Service a Top Priority
Finally, you can help to create an air of professionalism by making sure customer satisfaction is a top priority. The old saying of, "the customer is always right" can take a business far. It's not your job to argue with customers; it's your job to ensure they are happy with their experience and become loyal clients. This means solving customer issues promptly, making sure the purchase process is smooth for them and delivering the products and services they are asking for.
Building a Professional Image Takes Time and Energy
For your company to build a strong professional image, it's going to take time and effort on everyone's part. Consistency will be required so that customers learn what to expect from you and realize they will be treated to a professional experience at all times.
Author Profile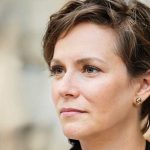 Formerly a senior accountant with a business degree, Linda now manages to generate story ideas; planning, assigning, and editing content for our website.