[ad_1]

Tyrese and Paul Walker unknowingly slept with the same stuntwoman while working on 2003's 2 Fast 2. Furious.
The actor-singer revealed the details in a recent interview with The Morning Hustle. He explained that the two were both romantically involved with Eva Mendez's stunt double, Cindy Leon.
Tyrese And Paul Walker Unwittingly Both Slept With Eva Mendez's Stunt Double
"She's a beautiful girl," Tyrese said, "and me and Paul were smashing the same girl on the set of 2 Fast 2 Furious and didn't even know it … It was Eva Mendez's stunt double, and we were both just complimenting this girl every day and for whatever reason we just didn't say we were both smashing the same girl."
He added: "And then we told each other. He was like, 'Yeah?' I was like, 'Yeah…' and then her goofy ass just recently did an interview letting the world know, but it gets even worse with her."
The program host asked Tyrese who stopped sleeping with Leon first, but the actor admitted, "I don't think we stopped."
Stuntwoman In Question Confirmed The Trysts In 2015, Cried After Learning Of Walker's Death
Cindy Leon herself confirmed the trysts in a 2015 interview with In Touch Weekly, before divulging a few racy details about the sizes of both men's "manhood."
"In the bedroom, Tyrese was sexy and freaky, while Paul was sweet and loving," she said in part, adding that Tyrese had the bigger "manhood." Although she noted that Paul was "good, he was not small, I'm not complaining."
Walker died in 2013 after crashing his Porsche at 100 miles per hour, where the vehicle then burst into flames. He was pronounced dead at the scene after suffering burns to his body.
Leon told the outlet that she cried upon learning of Paul's death, adding "you get attached to these people you work with."
"I definitely cried, I was upset," Leon said in her interview with In Touch Weekly. "You get attached to these people you work with."
Tyrese's On-Again, Off-Again Girlfriend Admits To Initially Wanting Paul Walker More Than Him
Last month, The Shade Room reported Tyrese's on-again, off-again girlfriend Zelie Timothy revealed that she was initially more interested in Paul than him, claiming her "type was actually Paul Walker," and that Tyrese "wasn't my type at all."
"My type was actually Paul Walker. Rest in peace," Timothy said of the late actor on Instagram Live. "But [Tyrese] wasn't my type at all. And my type is not 'white.' I'm just saying I was more interested in Paul."
Tyrese responded by creating some distance between them before telling her: "Don't touch me."
Adding insult to injury, Zelie noted that "when (she) met Tyrese, (she) was like: 'Eh, he's kind of old.'"
"Even when I met [Tyrese], I was like, 'Eh, he's kind of old,'" she continued. "I just like his smile. It's pretty cool. His personality … His personality was OK."
"This just went really bad really fast. I'm getting off Live," Tyrese replied.


[ad_2]

Source link
Author Profile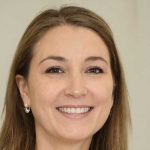 On the field most of the time, Danielle is the team's supergirl- getting all the latest business and financial news, as they happen.