[ad_1]

by Chris Black
The moral of the story is that everybody lies about everything.
The calls are intensifying for Congressman-elect George Santos to step down after he admitted to lying on his résumé.
The Long Island Republican turned the blue district red.
And in the face of questions about campaign fraud and deception, on Tuesday afternoon his campaign told CBS2 he still has every intention of being sworn in next week.
Santos said he's sorry he "embellished" his résumé, but he believes he still deserves to serve the voters of Long Island and northeast Queens who elected him.
Last week, the New York Times reported that the 34-year-old Republican falsely claimed he graduated from Baruch College, that he is the descendant of a Holocaust survivor, and that had worked for Goldman Sachs and Citigroup.
[ad_2]

Source link
Author Profile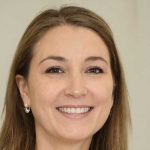 On the field most of the time, Danielle is the team's supergirl- getting all the latest business and financial news, as they happen.