[ad_1]

This three day course assumes the student has a very basic understanding of PLCs and will introduce students to the Step 7 software package, used to program and maintain the S7-300/400 PLC systems. The class focuses on maintaining & troubleshooting the S7 PLC using Step 7.
Course Length & Time: Three days. 8:30 AM – 4:30 PM
Topics:
S7 Family Hardware Overview
S7 Hardware Installation & Maintenance
Remote I/O Installation & Maintenance
Using Simatic Manager
Editing/Adding Symbols to a Project
Viewing the S7 PLCs Integrated Web Server
Overview of PROFIBUS & PROFINET Networks
Using a Variable Table for Troubleshooting
Overview of S7 Addressing
Why Various Programming Methods Are Used (Linear, Partitioned, Structured)
Basics of Organization Blocks
Basics of Functions (FC) & Function Blocks (FB)
Basics of Data Blocks
Monitoring PLC Program Blocks
Overview of Basic Instruction Set (Contacts, Coils, Timers, Counters)
Overview of IEC Functions & Function Blocks
What Are Libraries Used For
Rewiring a User Program
Comparing Programs
Using Cross Reference, Usage Table & Program Structure Tools
Troubleshooting a S7 PLC Using LEDs
Troubleshooting a S7 PLC Using Step 7
Troubleshooting a S7 PLC Using the Integrated Web Server
How to Force a Value
Documenting, Saving & Archiving Projects
Prerequisite: Basic Understanding of PLCs
PCC provides technical educational training and events via a structured classroom setting at our local WI training facilities or on-site at your facility. This training is conducted by PCC's staff of technical engineers or Siemens Certified Trainers and covers all aspects of automation and control. We have training facilities in Eau Claire, Appleton and Germantown, Wisconsin.  PCC offers custom educational training in addition to our regularly scheduled courses as well as educational Free TechEd seminars and workshops.
[ad_2]

Source link
Author Profile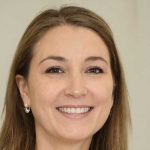 On the field most of the time, Danielle is the team's supergirl- getting all the latest business and financial news, as they happen.