If there's a lot of people in your home using the internet, then you will notice some lags of connectivity issue. This is quite common and happens because of the limited bandwidth. The truth is that the Wi-Fi has to deal with a lot more than it bargained for. And even though people have access to a high-speed internet connection, but they are not perfect. Also, at times, using a reliable and top-speed internet plan is just not enough. Hence, it is not a surprise that people have to face different issues like slow download speeds quite often.
However, don't worry! There are some tips and tricks that you can use to make your internet connection more stable.
1. Think Before You Subscribe to an ISP
There are a lot of ISPs in the market, with each one claiming to offer the best services in town. Therefore, it usually gets a bit challenging for people to spot the right provider. You will have to do a bit of your own research here. This is because your internet connection is only going to be as good as the plan provided by your ISP. There are also some providers who offer good facilities on top of their services. For instance, if you are subscribed to Charter Spectrum, then you don't have to visit the center to pay the fees. Instead, you can do the Charter Spectrum bill pay process online. 
Before opting for a package, you need to see what speed your provider is offering. You can then judge if the speed is going to be sufficient for your household. If it is, then do a speed test. This will help you figure out if your ISP is indeed providing you the exact same speed as mentioned in their plan. If in case you are not getting the proper speed, then reach out to them, and they will help you out.
2. Check the Position of Your Router
Another reason why you are having internet issues is that your router might not be placed correctly. Finding the right spot to place the router is extremely crucial. Why? Well, because if you don't, then not only will it deliver spotty signals, but also you will never be able to experience its true potential. If you want to get the most out of your router, then it is suggested to place it in a central location of your house. Doing this will help the wireless signals reach your devices without any hassles. Also, you can consider putting the router close to the areas where you commonly use your devices.
3. Restart Your Router
Sometimes it is the most basic of things, such as restarting your router, can fix the internet issue. This is basically a troubleshooting step. If you reach out to your provider's customer support and tell them about your internet problem, this is the first thing they will recommend you to do. Rebooting your router can give your device some time to choose the ideal channel where there is little to no radio frequency interference. This step can even sometimes fix an unstable internet connection.
4. Reduce the Number of Connected Devices
If you have a lot of devices connected to the internet, then it will slow down the connection speed. This means that you won't be able to surf the web or stream your favorite shows on YouTube or Netflix. Therefore, it will be a nice idea if you reduce the number of connected devices. Doing this will troubleshoot the issue. You should prioritize what devices to connect with the internet and turn off the remaining ones.
5. Update the Firmware of Your Router
One reason why you are having internet problems is that the firmware of your router needs an update. If you do that, then all the bugs will be fixed. Moreover, the speed issues will also be resolved. It's a quick troubleshooting step that won't cost you anything. There are some modern routers that will update automatically. But if you own a router that doesn't do it on its own, then don't fret! Your internet service provider or the manufacturer of the modem will have a page on their site where they would have explained how to update the firmware in detail.
Conclusion
A reliable internet connection has become more of a necessity today. After all, people and businesses both depend on this tech quite heavily. Slow connection speed is not an option anymore in today's fast-paced environment. And no one tolerates bad service. But sometimes it is not your provider who is responsible for slow internet speed. This is why you should take the aforementioned steps into account whenever you feel like your connection is lagging. And if nothing helps, then contact your provider.
Author Profile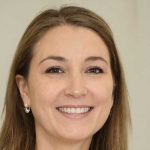 On the field most of the time, Danielle is the team's supergirl- getting all the latest business and financial news, as they happen.