Hiroyuki Sawano is a composer, pianist, and lyricist from Japan. He is well known for his vocal song project "SawanoHiroyuki[nZk]," under which he has published several songs utilized in numerous anime series, films, and television programs. His anime series 'Attack on Titan,' 'Zombie-Loan,' 'Aldnoah.Zero,' and 'Seraph of the End' are among his most renowned works. Sawano, who was born in Tokyo, was first exposed to music in elementary school when he began to play the piano. At the age of 17, started learning piano, orchestration, and composition with Nobuchika Tsuboi. Sawano began his career in 2004, gaining first notoriety for his contribution to the music of the animated drama "Team Medical Dragon." His career has flourished throughout the years, and he is presently involved in several intriguing future projects. Personality-wise, the excellent musician is somewhat reserved. Nonetheless, he enjoys communicating with his supporters via social media.
Career
In 2004, Hiroyuki Sawano began his career as a composer. In 2006, he rose to prominence after composing the soundtrack for the Japanese animated series Team Medical Dragon. In the same year, he also acted as a composer and arranger for the television series 'Garo' and the film 'Catch a Wave,' for which he collaborated with DEPAPEPE on a track. In 2007, Sawano contributed to the manga series "Happily Ever After" by Yoshiie Gouda as well as the anime "Zombie-Loan." This was followed by his work as a composer for the Japanese version of the Korean drama The Devil, titled Ma.
Under the label Universal Sigma, Hiroyuki Sawano released the original album 'Musica' on July 7, 2009. Within a year, he began writing, composing, and arranging theme songs for the anime series Mobile Suit Gundam Unicorn. The following year, he composed the anime works Blue Exorcist,' 'Sengoku Basara: The Last Party,' and 'Guilty Crown.
The artist's career reached new heights in 2013 when he composed music for the wildly popular manga series "Attack on Titan." As of April 2019, the series, illustrated and written by Hajime Isayama, had 90 million tank copies in print worldwide. It has received several accolades, including the Harvey Award, Kodansha Manga Award, and Micheluzzi Award. Sawano began his new vocal song project "SawanoHiroyuki[nZk]" in 2014, creating the joint album "UnChild" with Aimer. Then, in 2015, he released his first studio album, o1, which included the songs "&Z," "X.U.," and "scaPEGoat." Additionally, he published the compilation albums Best of Vocal Works (nZk) and Best of Soundtrack (emU) in the same year.
In April 2017, Sawano's vocal song project was transferred to the Sony Music Entertainment Japan record label Sacra Music. In September, he released his second studio album, titled '2V-ALK,' which included Tielle, Gemie, Aimer, Yosh, and Eliana. His track "gravityWall/shut" was used as the opening theme for the anime series "Re:Creators."
The musician composed and arranged the opening theme song for the video game "Ktetsuj no Kabaneri -Ran- Hajimaru Michiato" in 2018. In March of 2019, he released 'R∃/MEMBER'' via the Sacra Music label. He composed the theme songs for the video games Blue Exorcist: Damned Chord' and 'League of Legends in the same year.
To read more entertainment news, click here.
Author Profile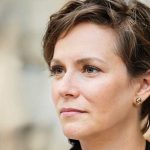 Formerly a senior accountant with a business degree, Linda now manages to generate story ideas; planning, assigning, and editing content for our website.