[ad_1]

Dolly Parton joined the cast of Call Me Kat to pay tribute to their good friend and one of the show's star Leslie Jordan. During the season premiere of the sitcom on Thursday, Jan. 5, the iconic country singer made a surprise appearance (below) where she sang a few lines from her 2021 duet with Leslie, "Where the Soul Never Dies," before giving a heartwarming message about the late actor, who passed away on Oct. 24, 2022, at 67 years old after a car accident.
The tribute #CallMeKat did for Leslie Jordan had me in tears. They gave his character a happy ending but then when they broke the 4th wall to pay their respects and then had Dolly talk to him and showed clips it had me crying. Beautifully done. Love. Light. Leslie. pic.twitter.com/HrRVZl3rfS

— Brandon. 🌈 (@brandon_smotek) January 6, 2023
"I know usually at a memorial, people talk about somebody. Well, I'm going to talk to you," Dolly began in the pre-recorded clip (above). "Because there is that place on the other side, and I'm certainly going to see you there, little brother. You left a lot of people here with a lot of precious, precious memories. Everybody loved you, but I doubt many of them loved you more than I did."
Dolly and Leslie became fast friends after recording the duet together for his holiday album, Company's Comin'. "We sat down and glommed onto one another and didn't shut up for about an hour," Leslie said of their first meeting in 2021 on Southern Accents Radio. "And people say to me, 'Well, what's she like?' Well, you know exactly what she's like. You know exactly. Dolly is Dolly. And I now get up in the morning, and I say to myself, if I have a problem, 'Well, what would Dolly do?'" Leslie added.
Clearly, the friendship meant much to Dolly too, as she said during her tribute, "I just want you to know that we all love you, we all miss you, and I bet you're having a big laugh over all of us being sad and sorrowful." She added, "And I know that would be the last thing you would want us to be. You made us happy while you were here, and we're happy that you're at peace. I just want you to know that I will always love you. Goodbye, my sweet Leslie."
The amazing moment comes after Dolly took to her Instagram the day of Leslie's death to pay her respects. "Well I am as hurt and shocked as if I have lost a family member," she wrote. "Leslie and I had a special bond, I think the world felt they had a special bond with him. I know people always say, 'Oh, they will be missed' but in this case that could not be more true. He will be missed by everyone who knew him personally and by everyone who was entertained by him. Rest in peace lil' brother."
Click to Subscribe to Get Our Free HollywoodLife Daily Newsletter to get the hottest celeb news.


[ad_2]

Source link
Author Profile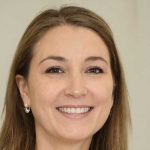 On the field most of the time, Danielle is the team's supergirl- getting all the latest business and financial news, as they happen.