From digital, content, and branding to emails, design, inbound, and fieldwork- marketers help modern organizations thrive. As a company owner, you'll need to target your marketing strategies to your intended audience if you want to boost your brand awareness and positioning.
You can land those marketing professionals by following these tips:
What You Need To Know When Hiring A Marketer
Choosing the right marketing person can be a challenge for business owners. It's not uncommon for good, stable companies to go through dozens of marketing personnel before finding a match. This isn't an easy question, and the answer is highly dependent on what the CEO or owner requires specifically for their company.
The one thing for certain is that if you're launching a start-up, your marketing efforts require careful consideration of who you hire. If you've gone through numerous marketing people without success, read on.
1. Search in The Right Places
Trying to find a designer for your brand? Check out portfolio sites such as Dribbble and Behance. In search of senior inbound specialists? Network by attending a search engine optimization conference. Rather than advertising with generic job titles for positions like "Marketing Manager", which encompass many distinct roles, use candidate sourcing technology to locate skills and backgrounds.
2. Relationship-building
Often, marketing professionals can be found on social media and in other online and offline groups such as conferences and LinkedIn groups. Engage in meaningful conversations with them there. When the time comes to hire a new vice president of marketing, you may already know the right person.
3. Target the right people with job ad campaigns
The use of sponsored posts on Facebook can be useful when seeking a marketing person who has particular characteristics. Alternatively, you might consider using Workable Campaigns, an artificial intelligence tool that shows your job ad on Facebook and Instagram to candidates who are a good fit.
4. Analyze soft skills
To hire a marketing professional, look for someone who combines soft skills such as communication, strategic thinking, and creative thinking. Apply the right tools (for example, Criteria Corp, Saberr) for behavioral assessments.
5. Inquire about their industry knowledge
You want to hire a marketer who has advanced knowledge of your product, your industry, your competitors, and your market. Good candidates always research the companies they are interviewing for, but it's important to hire someone with advanced product, market, and industry knowledge. A great candidate will also ask you smart questions about your future plans, such as how you envision the product or what markets you hope to enter.
The hiring process can be simplified if you follow these tips. You should also ensure that candidates have a positive experience when applying.
Effective marketing is key to a business's success. Business owners need to implement the right marketing strategies that can help drive business growth.
Author Profile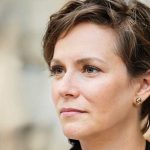 Formerly a senior accountant with a business degree, Linda now manages to generate story ideas; planning, assigning, and editing content for our website.