Scalability is when you meet the desired goals or requirements set prior to starting your work for any project, organization, or whatever you are working on. In other words, it's the 100% outcome of your hard work. When it comes to business scalability it is the progressive or polished results. It's when you start to earn a good amount of profit because your business has reached a certain level. In the simplest words, a company's capacity to deal with obstacles effectively while maintaining or increasing profitability as it grows is termed scalability. Find out more about what does scalability mean in business and its importance by further reading the blog.
Importance of Scalability 
It's although important to scale up your business but what's even more important is to maintain it till the very end. With each passing day of technological developments, scalability becomes more and more vital. When additional resources are required for customer administration, reporting, and manufacturing, a lack of scaling will cause a corporation to become inefficient or offer a low-quality product, affecting profitability, reputation, and overall success. Often, organizations will focus on expansion and fail when scaling challenges arise, leading to the organization's demise. Therefore, it's significantly important to adopt consistent practices for scalability to avoid such circumstances later.
Key Factors That Contribute In Scalability
There are certain factors that play a vital role in increasing the stability of your business. A few of them are:
Set A Strong Foundation
The ideal moment to invest your time and energy in basic mechanisms that will allow your small firm to expand into a much larger entity is while it's still tiny. You can focus on having a robust CRM or an eCommerce system to make your work process a lot more easier and efficient.
Focus On Your Core Strengths 
You can't be everywhere at the same time. A scalable business requires you to focus on your core abilities while hiring or outsourcing the remainder of the work connected with running your small business.
Stay Consistent And Patient
Patience is just as crucial in your business as it is in everyday life. Take the time along the road to expand the systems, procedures, and people you rely on to run your business so that your company is ready to expand when opportunities arise. And most important is to be consistent with your practices, to achieve desired results.
If you also running a business or thinking to start one you might want to learn some interesting facts and useful tips regarding a successful business. Read more blogs concerning business with us here at KRDO TV.
Author Profile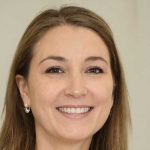 On the field most of the time, Danielle is the team's supergirl- getting all the latest business and financial news, as they happen.