[ad_1]

NBA YoungBoy and Kodak Black have apparently squashed their beef during a recent FaceTime call, bringing an end to a years-long rivalry that saw both young rappers take shots at one another.
In a now viral clip released this week, YoungBoy and Kodak could be seen chopping it up on the video call like old friends, while the latter enjoyed a bowl of gumbo.
NBA YoungBoy, Kodak Black Bury The Hatchet Over FaceTime Call, Fans Thrilled Over Squashed Beef
The timing of their truce comes as YoungBoy promotes his "Stop The Violence" campaign, with the Baton Rouge-native working hard lately to end his rap industry beefs, with Kodak appearing to be the latest person to co-sign a cease-fire.
Much of the conversation is difficult to make out, but clearly the two rappers were in good spirits while speaking with each other, which is more that can be said between the two in recent years.
Fans were ecstatic to see the two former rivals extend an olive branch, with many applauding them for their maturity.
"They both seem to have matured a lot. We love to see it," one person wrote on Instagram, while another added: "Yak my fav fr, he's growing up right before our eyes."
nba youngboy & kodak black on FaceTime 👀💚 pic.twitter.com/WORHNEaCDu

— youngboy sources🧃 (@deyomedia) January 12, 2023
YoungBoy has seemed to be on a peace-seeking mission since marrying his longtime girlfriend, Jazlyn Mychelle, to start the new year.
The rapper and his newlywed wife have two children together.
NBA YoungBoy And Kodak Black: A History Of Beef Between Two Of Rap's Brightest Young Stars
Things weren't always this peachy between the two however, with the pair having a checkered past dating back to at least 2017.
In 2019, YoungBoy posted a picture with Kodak's ex-girlfriend to social media, The Shade Room previously reported.
A year later, The Shade room reported the two were beefing over Iyanna "Money Yaya" Mayweather's arrest.
The two young rappers have been trading jabs back and forth on social media despite Kodak being incarcerated on weapons charges at the time.
The first punch was thrown just hours after news broke about Yaya being arrested for allegedly stabbing another woman over NBA YoungBoy, per The Shade Room.
The altercation took place at a home in Houston, Texas, where YoungBoy was allegedly with another woman when Yaya caught them together. The women allegedly engaged in a fight, which is when Yaya was accused of stabbing the other woman.
Yaya was arrested at the scene and the other woman is currently hospitalized. Yaya, who has since been released on bail, is facing charges of assault with a deadly weapon.
When all this went down, Kodak criticized YoungBoy for cooperating with authorities who responded to the home.
Yak Previously Accused YB's Manager Of Stealing His Tour Idea Last Summer, Disses YoungBoy's Fanbase
More recently, Yak accused YB's manager of stealing his tour idea last summer, going so far as to diss his entire fan base.
"Bra I Like YoungBoy Music," Kodak tweeted. "ITS JUST THIS N**** FANS HOMIE ! OR WHOEVER TF BEHIND ALL THIS #YBBETTER SHIT. THAT SHIT BE IRRITATING AND CANT NOBODY ELSE SAY THEY DONT FEEL ME , A N**** TOO REAL I AINT HATING ON NO FUCKIN BODY I JUST SAY WHAT EVERYBODY ELSE SCARED TO SAY."
Kodak continued: "N**** Can't Even Post A Cheeseburger Without They Ass Under A Post Talm Bout 'YB Post His Burger Better.' I Love It That's Kool But The Shit B Irritating Af Homie , Y'all Stay On Dat N**** Page Wit Dat Shit."
YoungBoy responded by defending his fans and taking a shot at Kodak himself.
"Ps. you don't like my fans I don't like you 'pussy' #TLS," he wrote in an Instagram post promoting his album Last Slimeto.
What do you think, Roomies? Are we in for an NBA YoungBoy and Kodak Black collab for 2023?


[ad_2]

Source link
Author Profile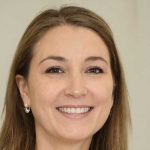 On the field most of the time, Danielle is the team's supergirl- getting all the latest business and financial news, as they happen.